HS Language Students Mentor Elementary Learners
Members of the World Language Honor Society from North Babylon High School visited with students at Parliament Place Elementary School on Dec. 20 as part of the new
monthly guest reader program.
"The program gives the older students a chance to mentor the younger students and also instills a love of reading and language with the elementary students at an early age," said Gaetano Vaccaro, director of English as a New Language and World Languages.
The high school students will serve as mentors for the elementary students in the Spanish Dual Language program at Parliament Place Elementary School through the monthly guest reader program. Mr. Vaccaro piloted the program last April and, due to overwhelming positive feedback received from the students and teachers, decided to implement a monthly program. The high school students expressed interest in continuing the program, while the elementary students excitedly asked when the readers would return, he said.
The high school students read different age-appropriate books to the various classrooms in Spanish and engaged the elementary students in meaningful activities.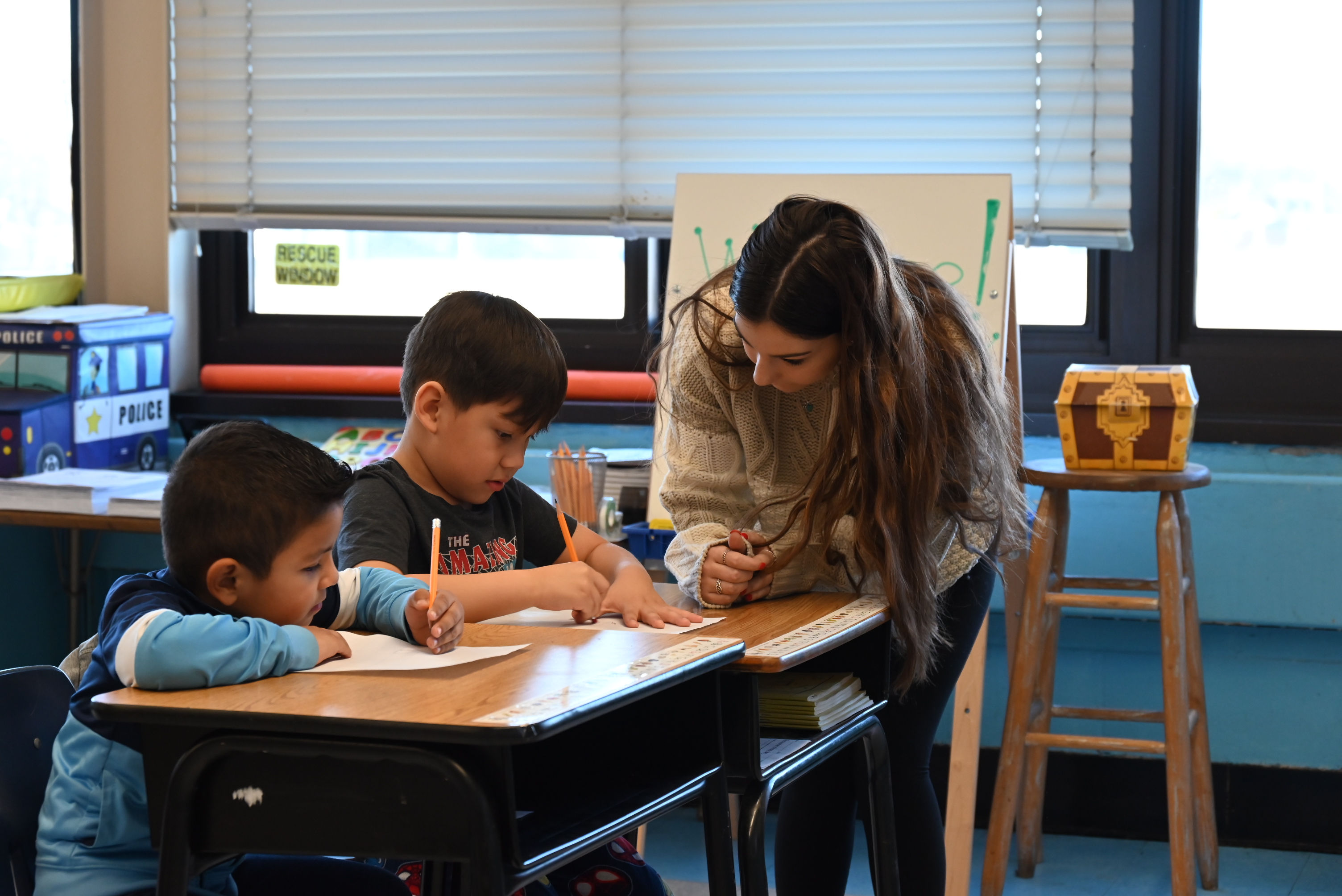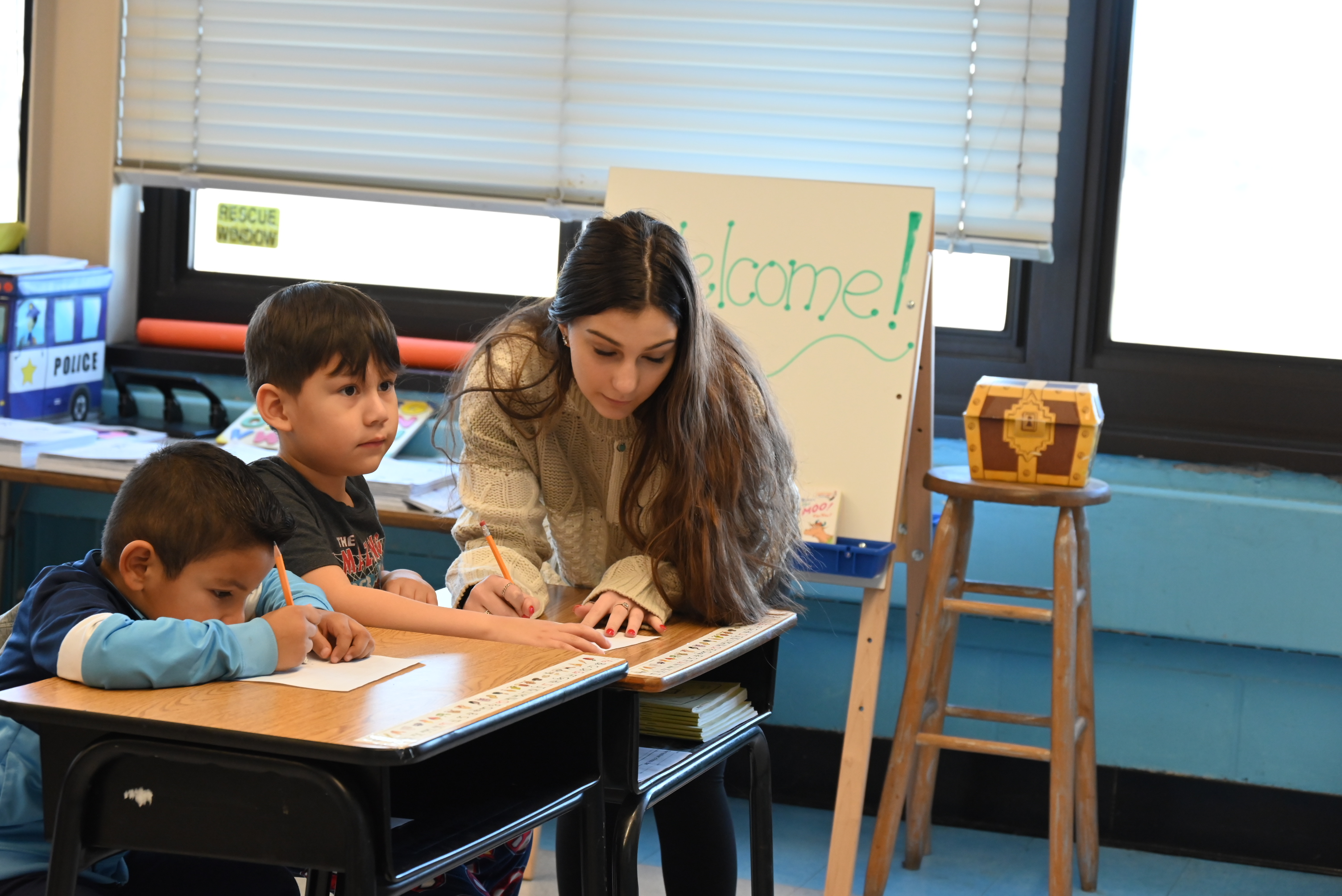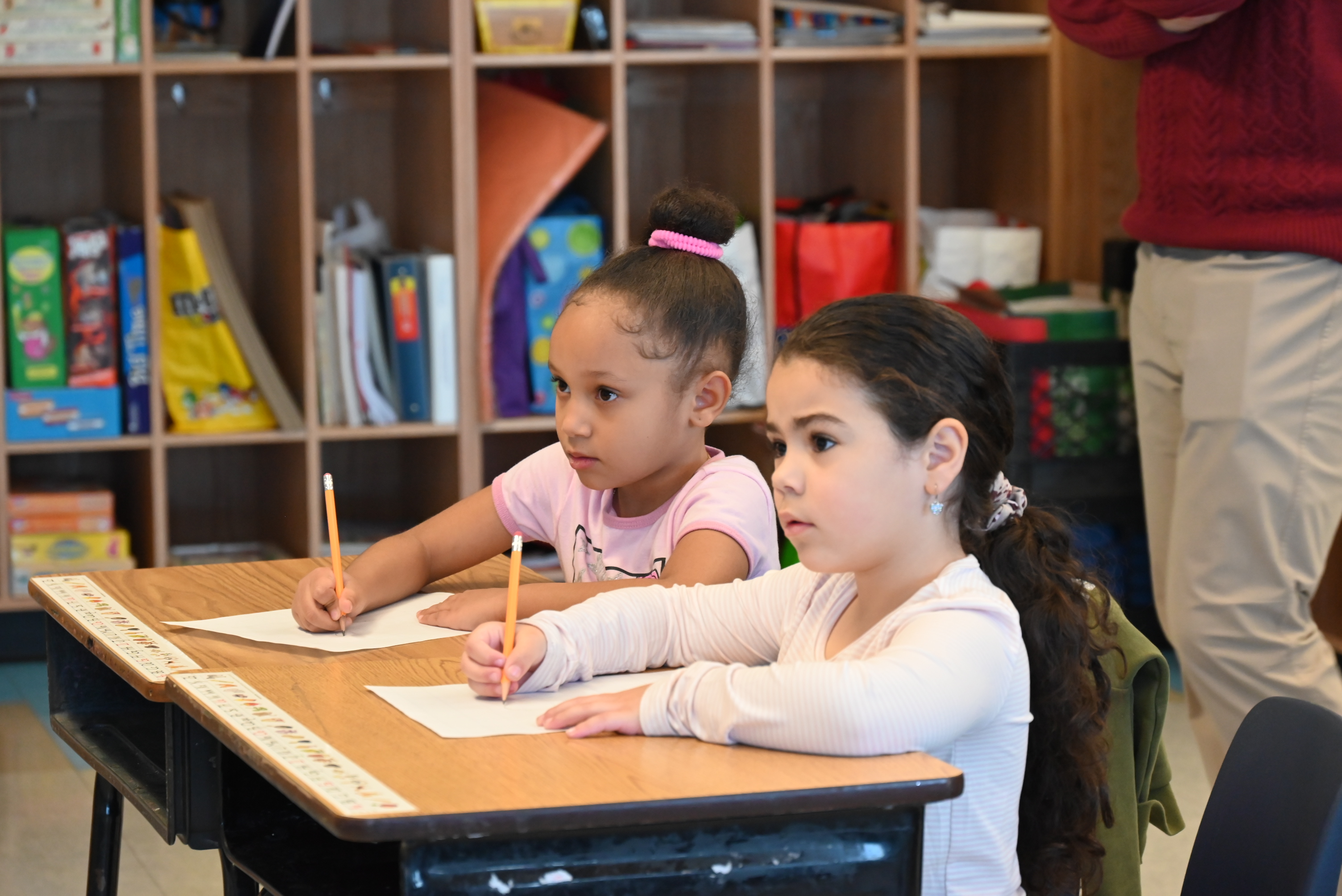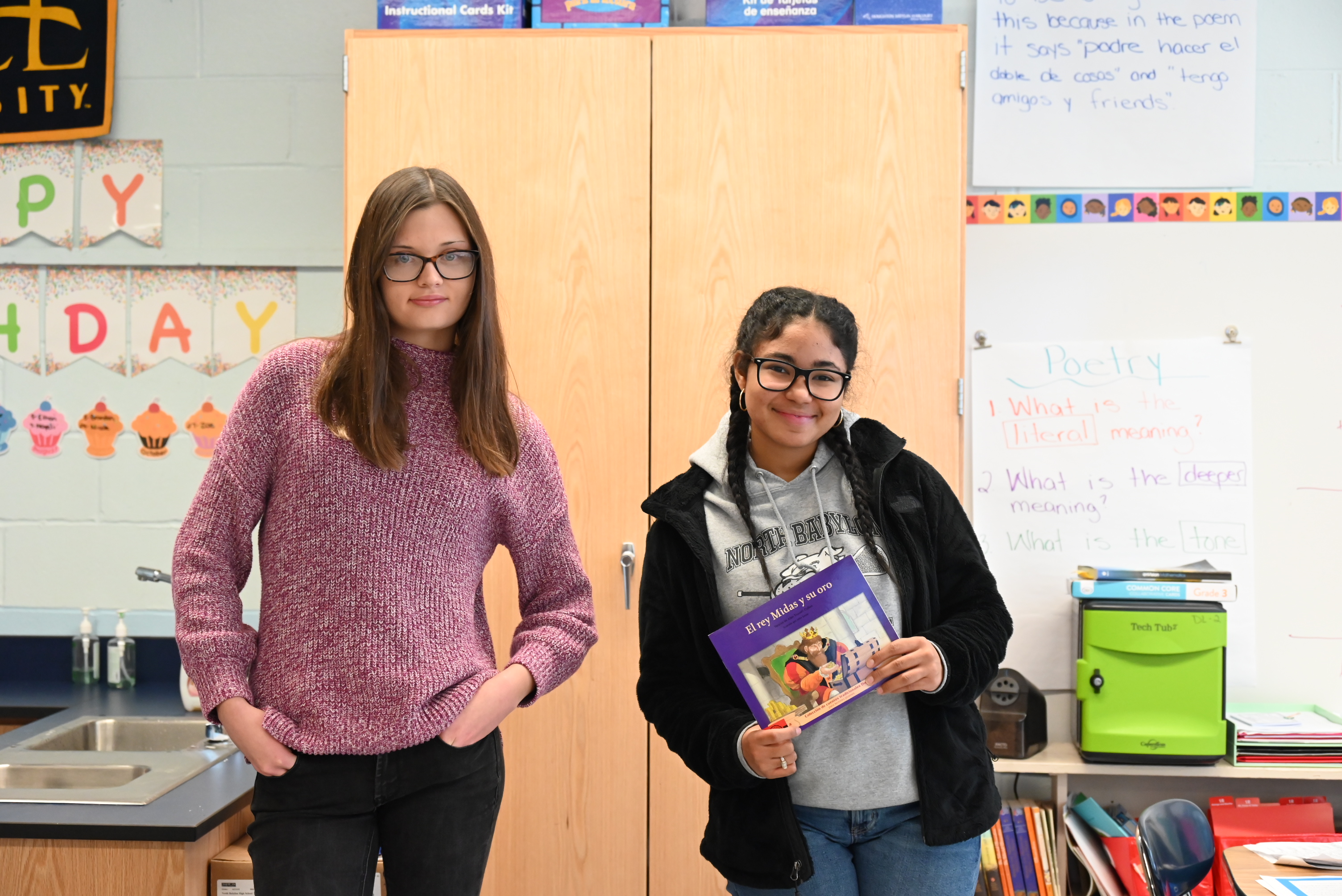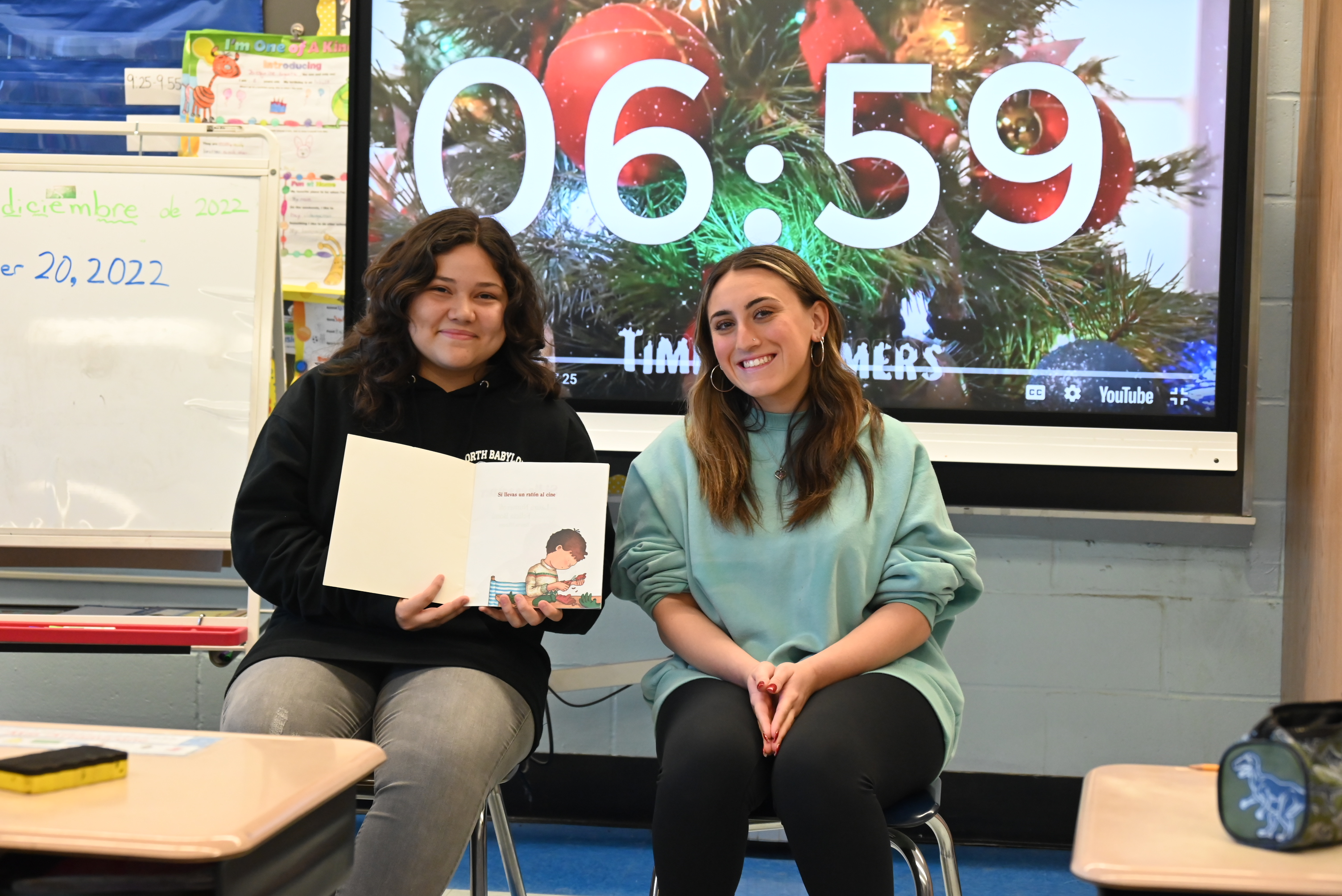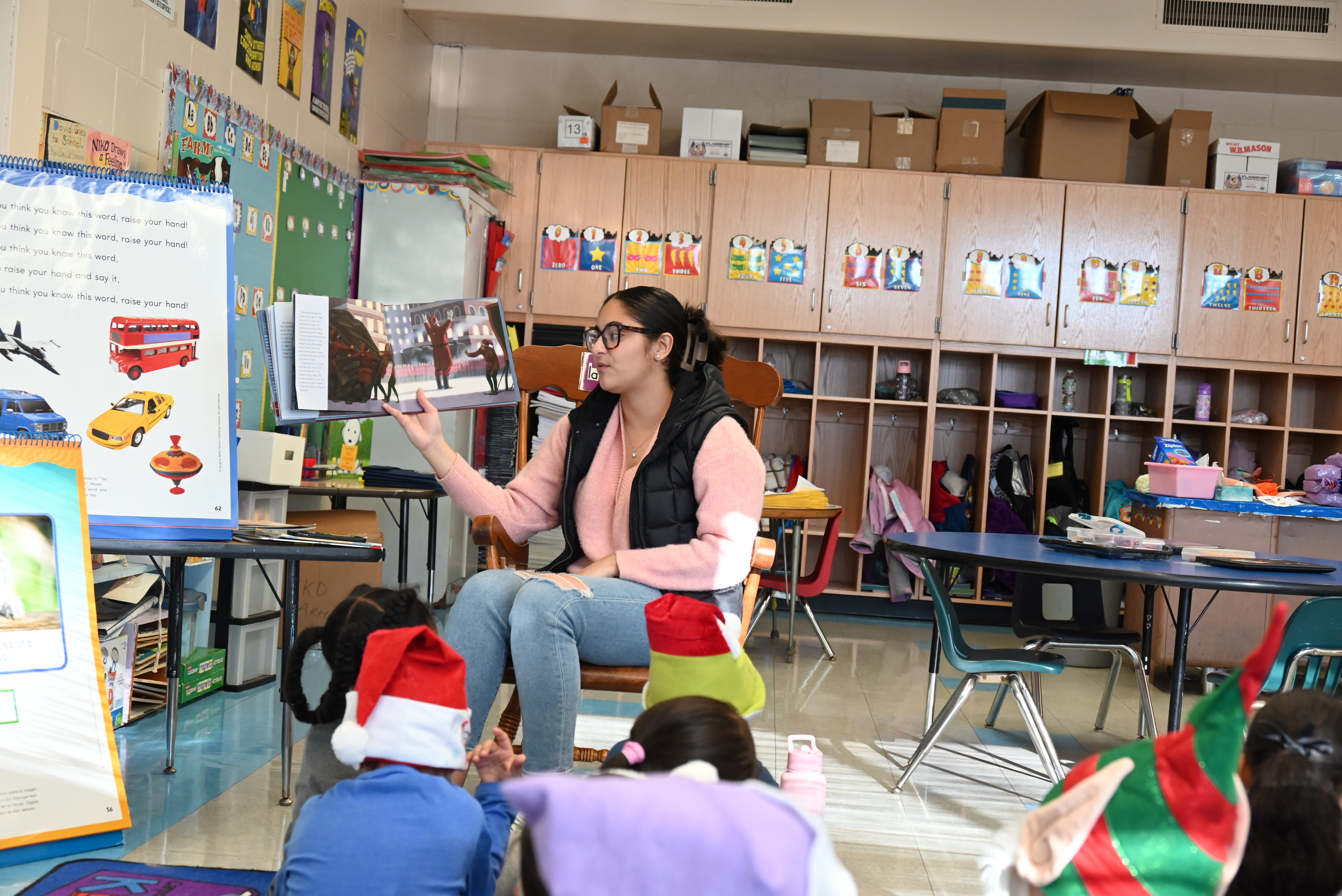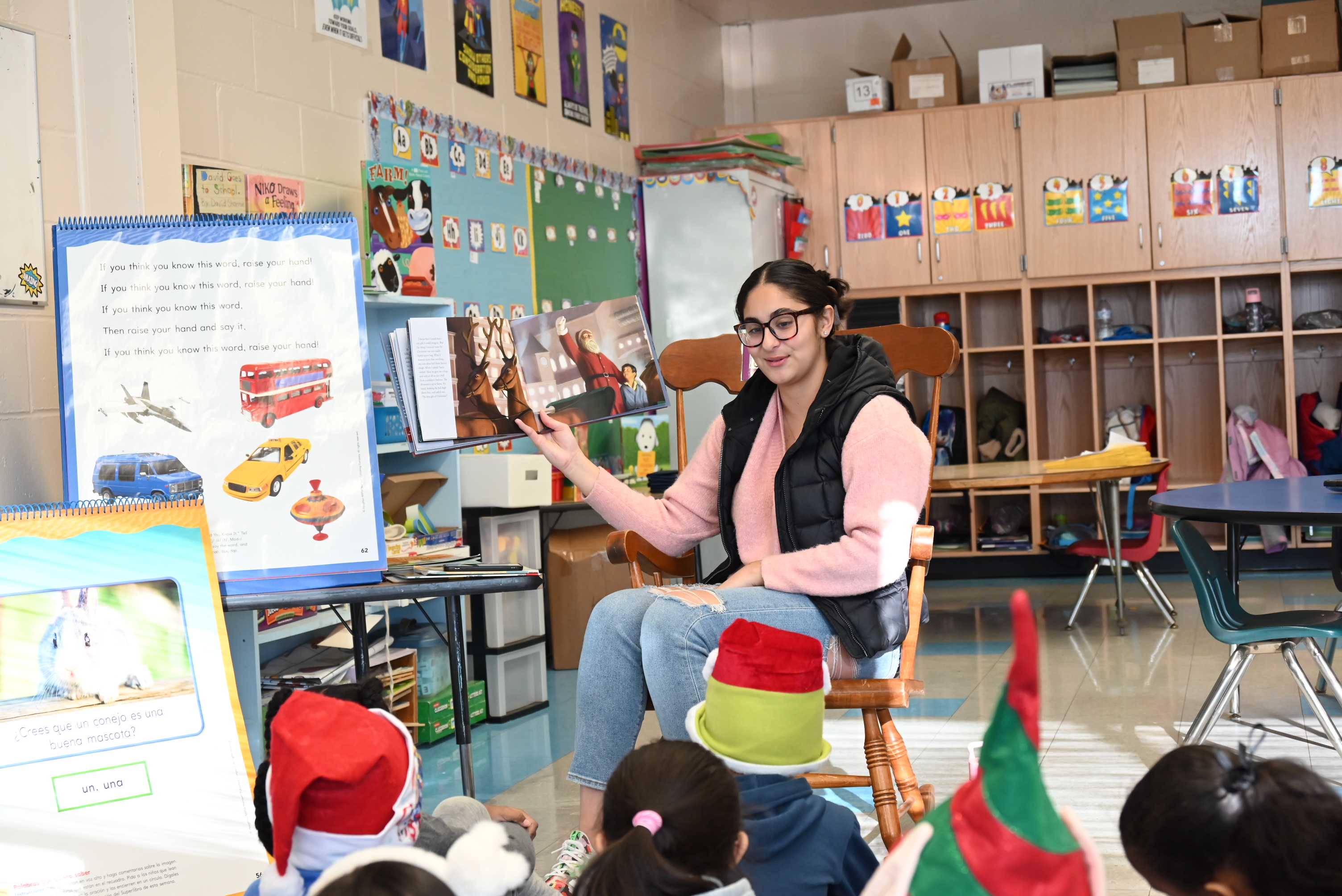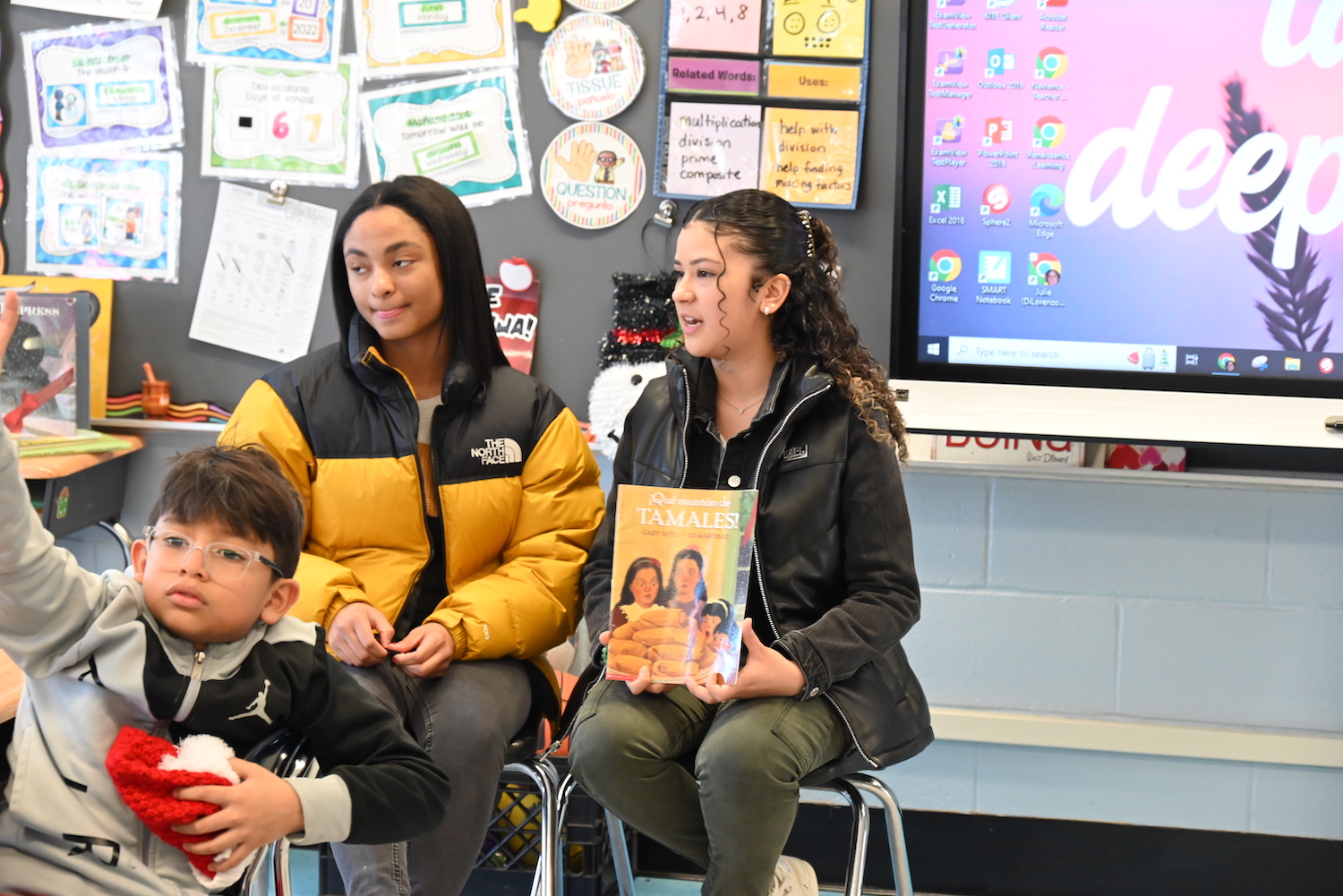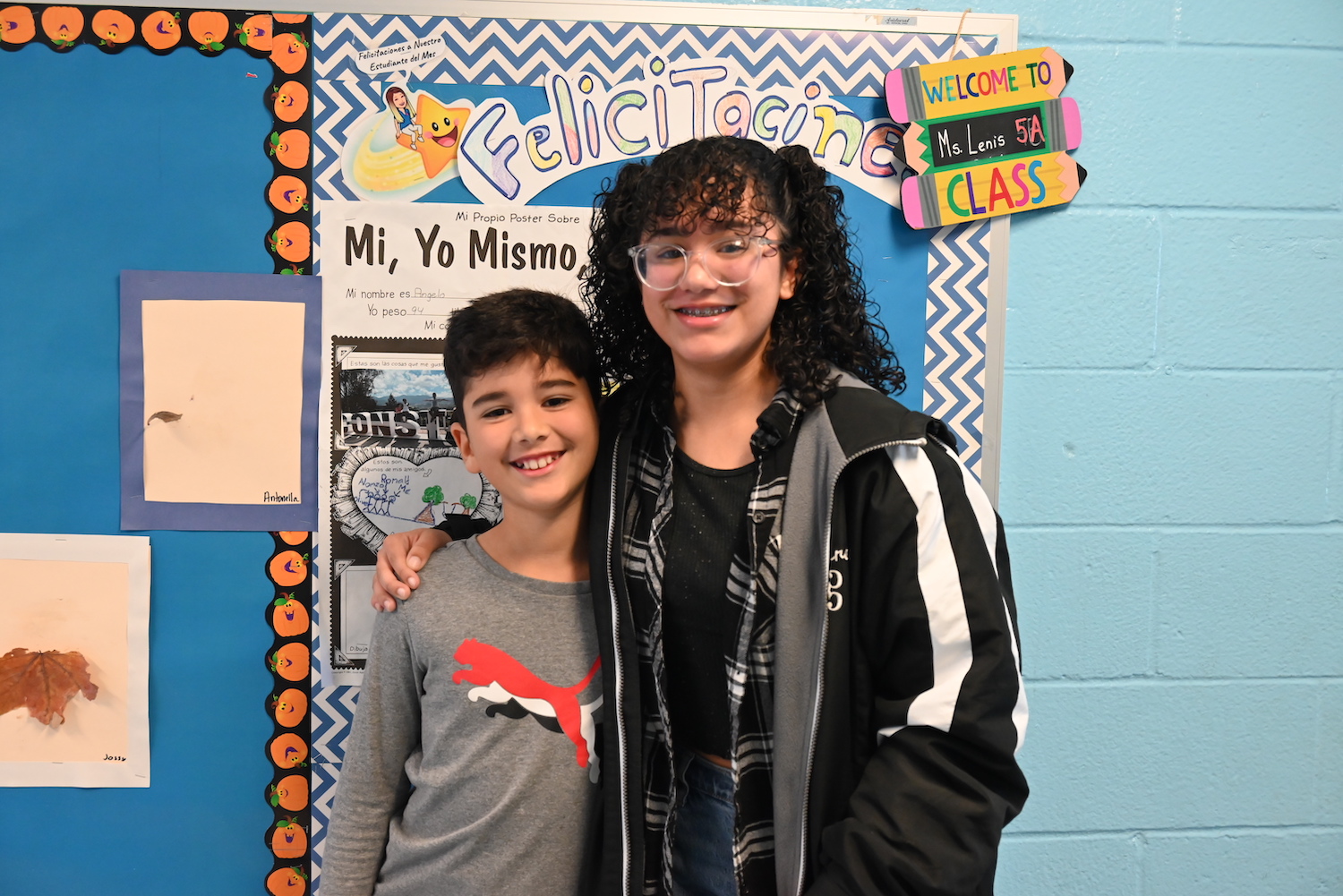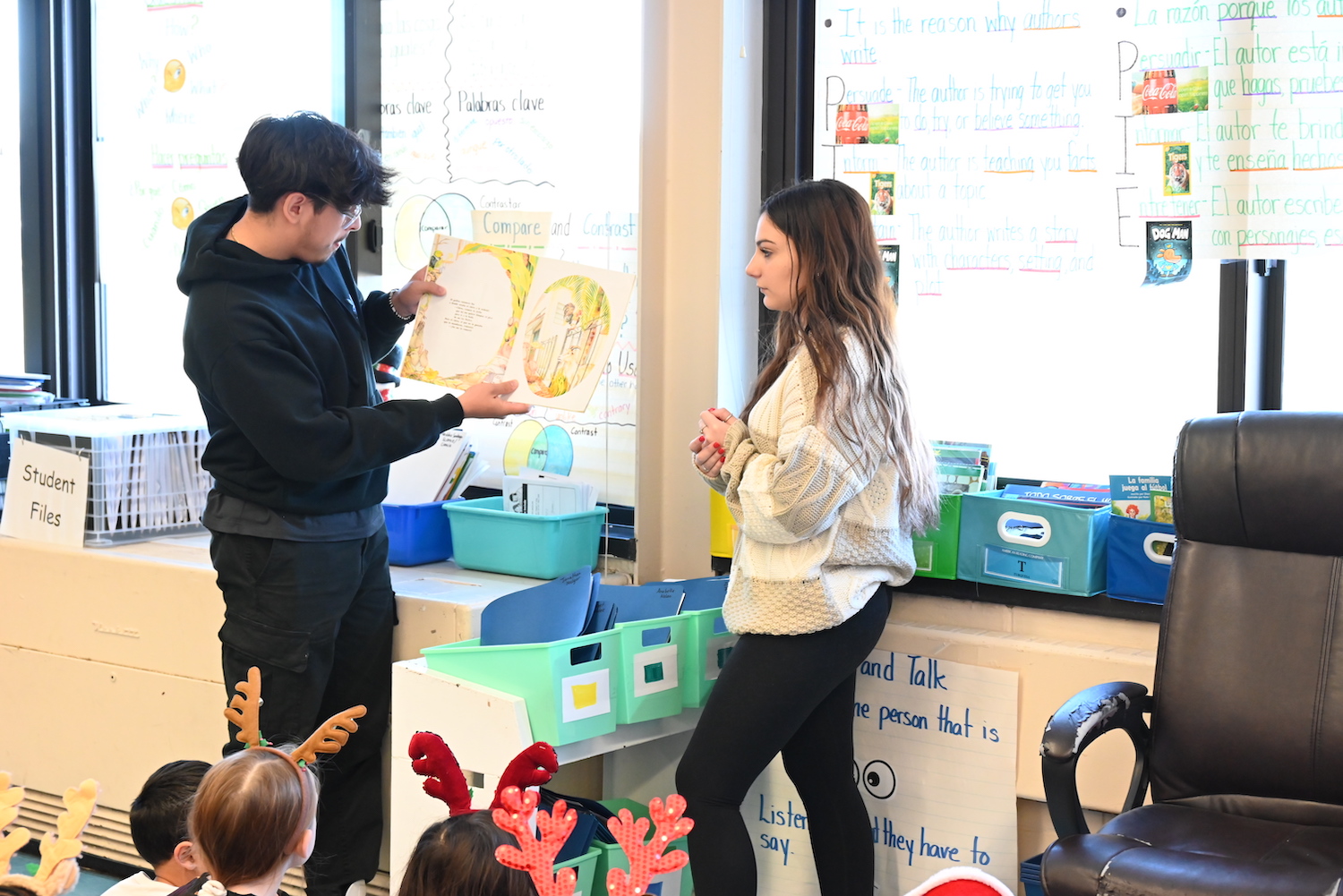 ​
Acknowledging Achievements at BOE Meeting
North Babylon School District's Board of Education and administrators recognized numerous student accomplishments as well as the efforts of one teacher during the Dec. 15 board of education meeting.
High School English teacher JoEllen Mish was honored for coordinating countless programs that give back to the students, staff and surrounding community. "Ms. Mish doesn't wait to be asked to give back; she is always looking for a need, and then creating a plan to meet those needs," her colleague said. "She doesn't look for recognition, she is a selfless leader, and a wonderful example for our students and staff. Out of over 600,000 members of the New York State United Teachers', she was one of two active members to receive the prestigious Community Service Award."
Director of Physical Education, Health Education, Recreation and Athletics Jason Friesen recognized two student-athletes for their outstanding accomplishments. Cross- country runner Alicia Difilippis was the first North Babylon girls runner to qualify for the state championship. She also competed in the All-Federation meet and Nike Cross Regional Championship and National Qualifier. Soccer goalie Savannah Rogers was recognized as the New York State Player of the Year and also broke several records this season. She was named to first team All-State, Newsday All-Long Island first team and was a four-time All-County selection (the first in North Babylon history).
Several student-musicians were also honored for their accolades this year. Talia Maio, Beth Ganser, Emily Meyer, Gavin Aquino and Llewana D'Silva were named to the New York State Music Educator's Associations All-County music festival. Aquino, Ganser and D'Silva also received All-State honors.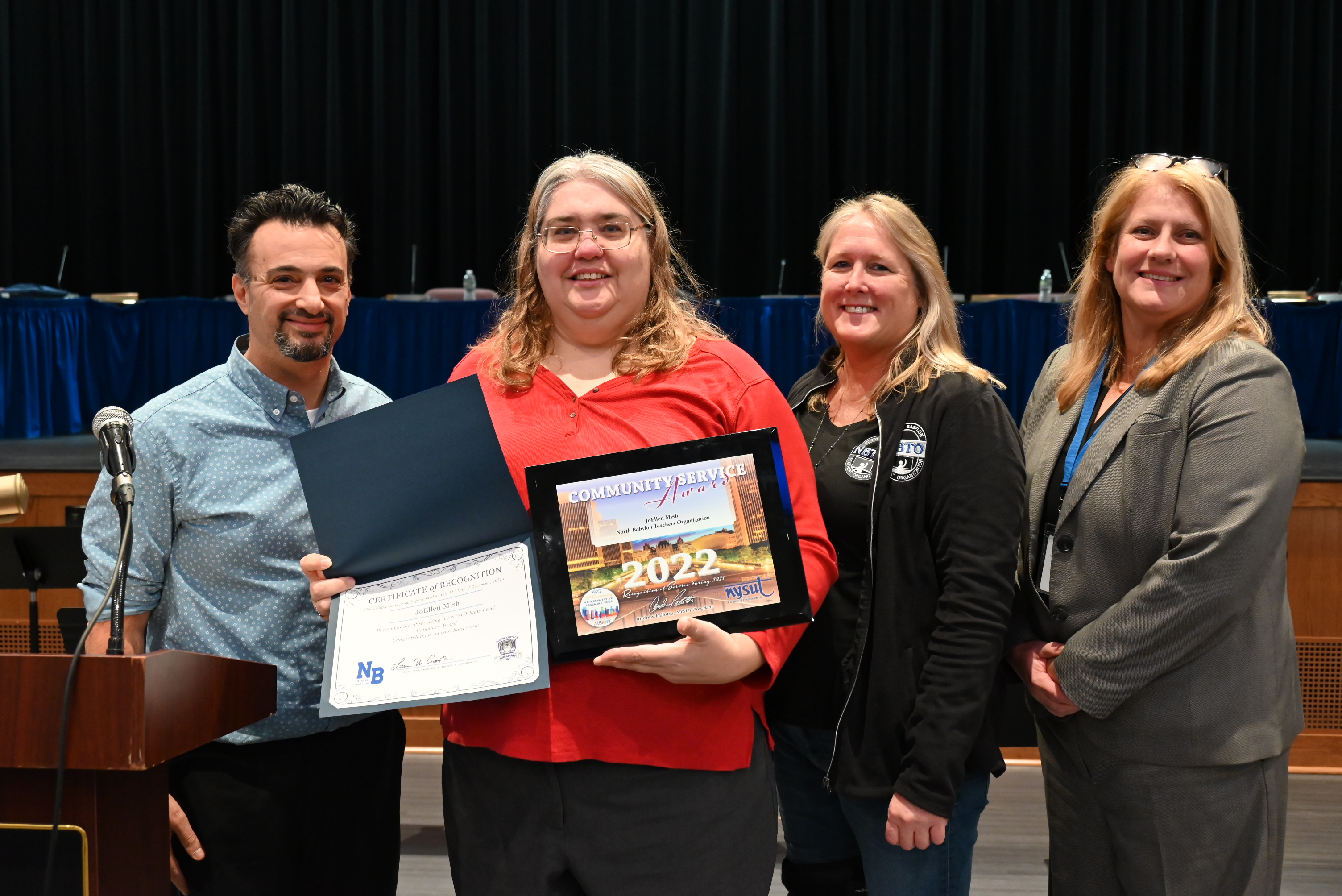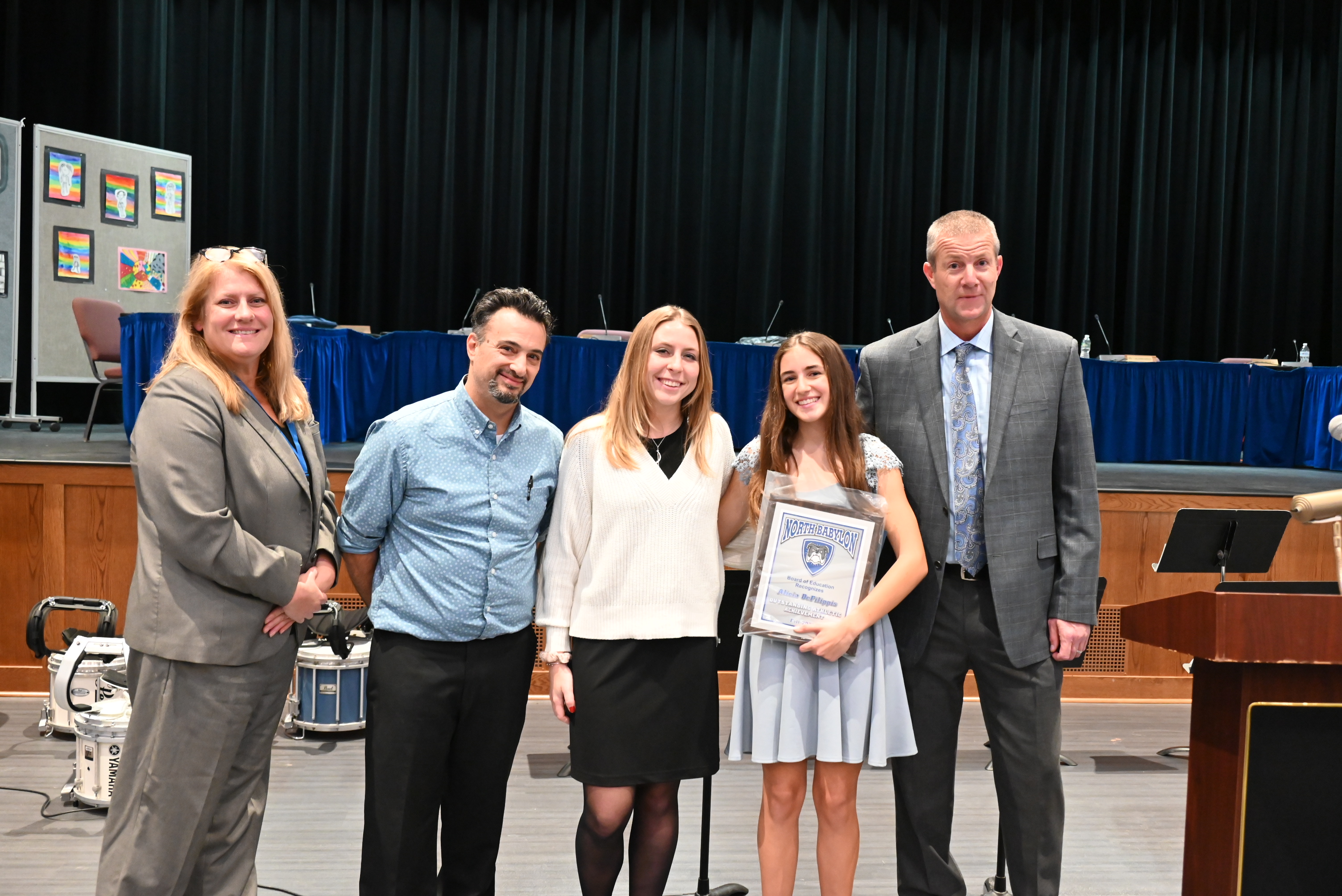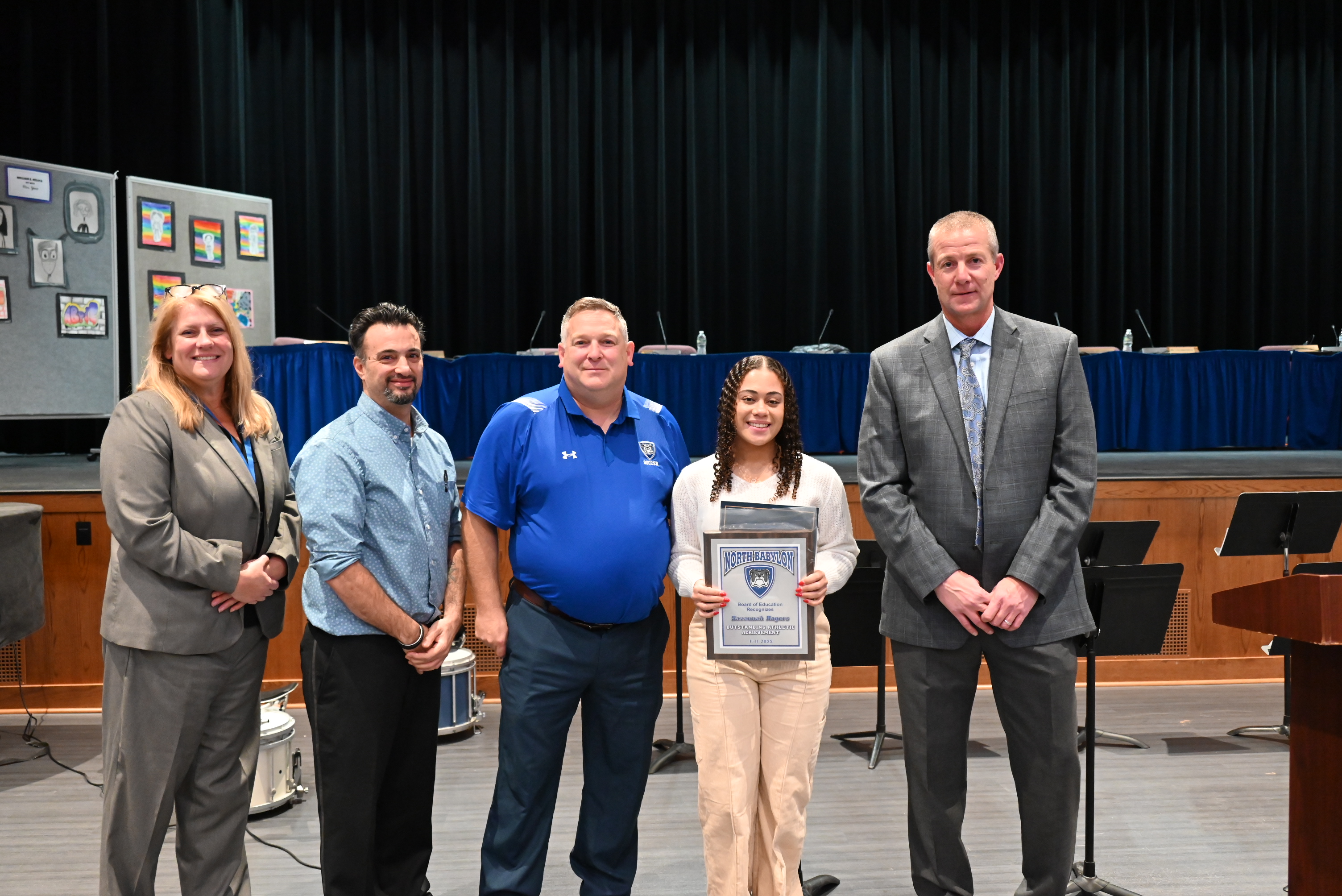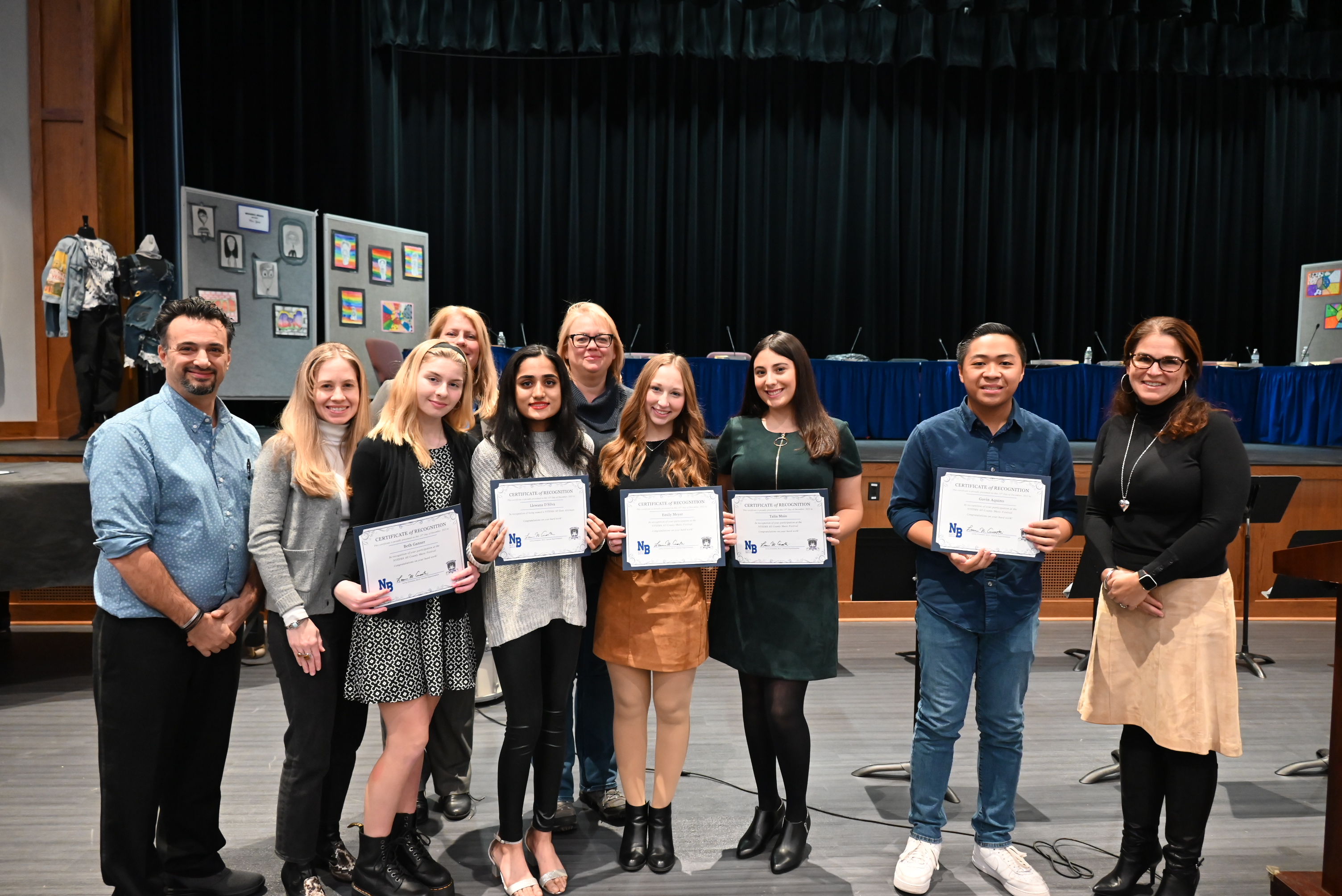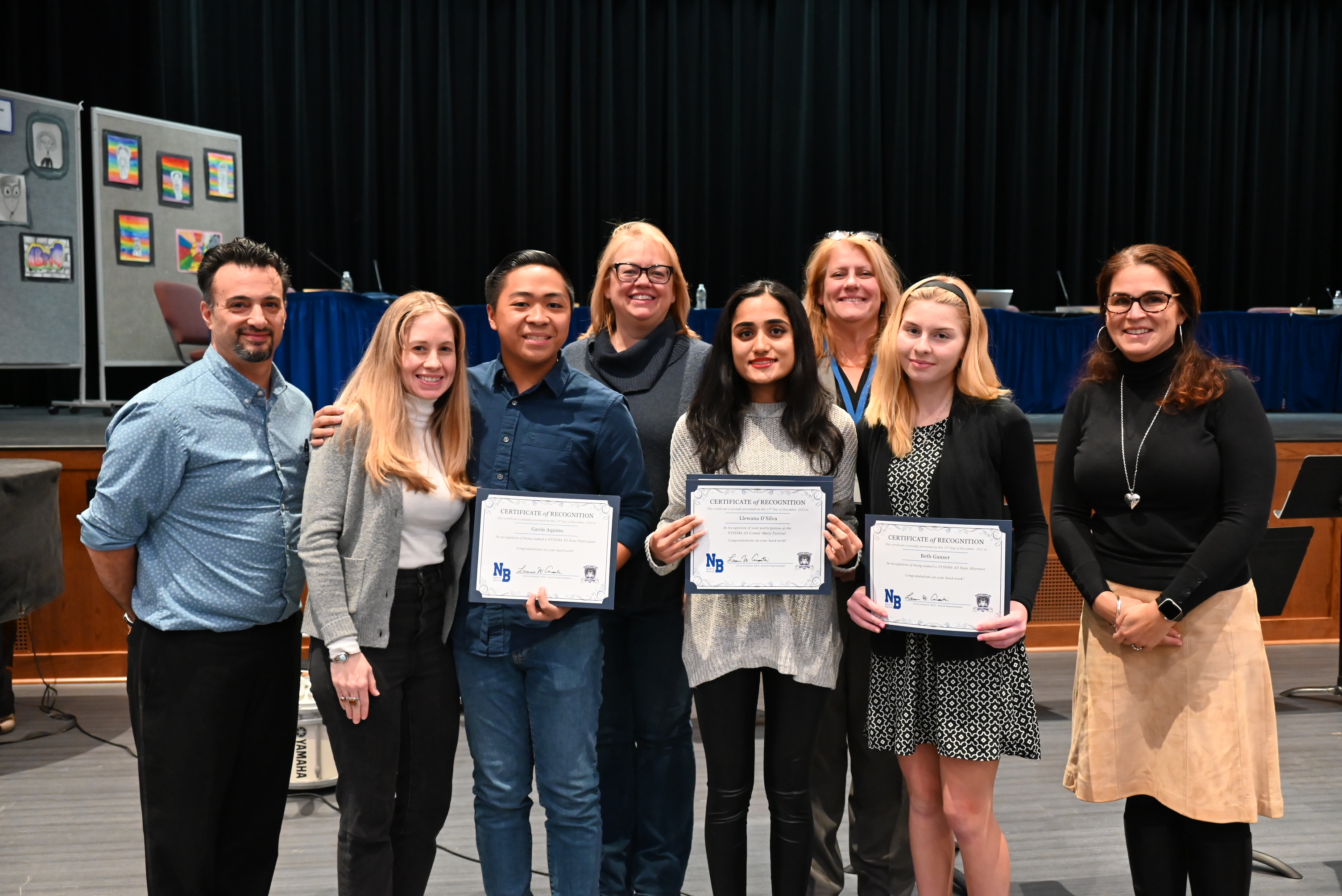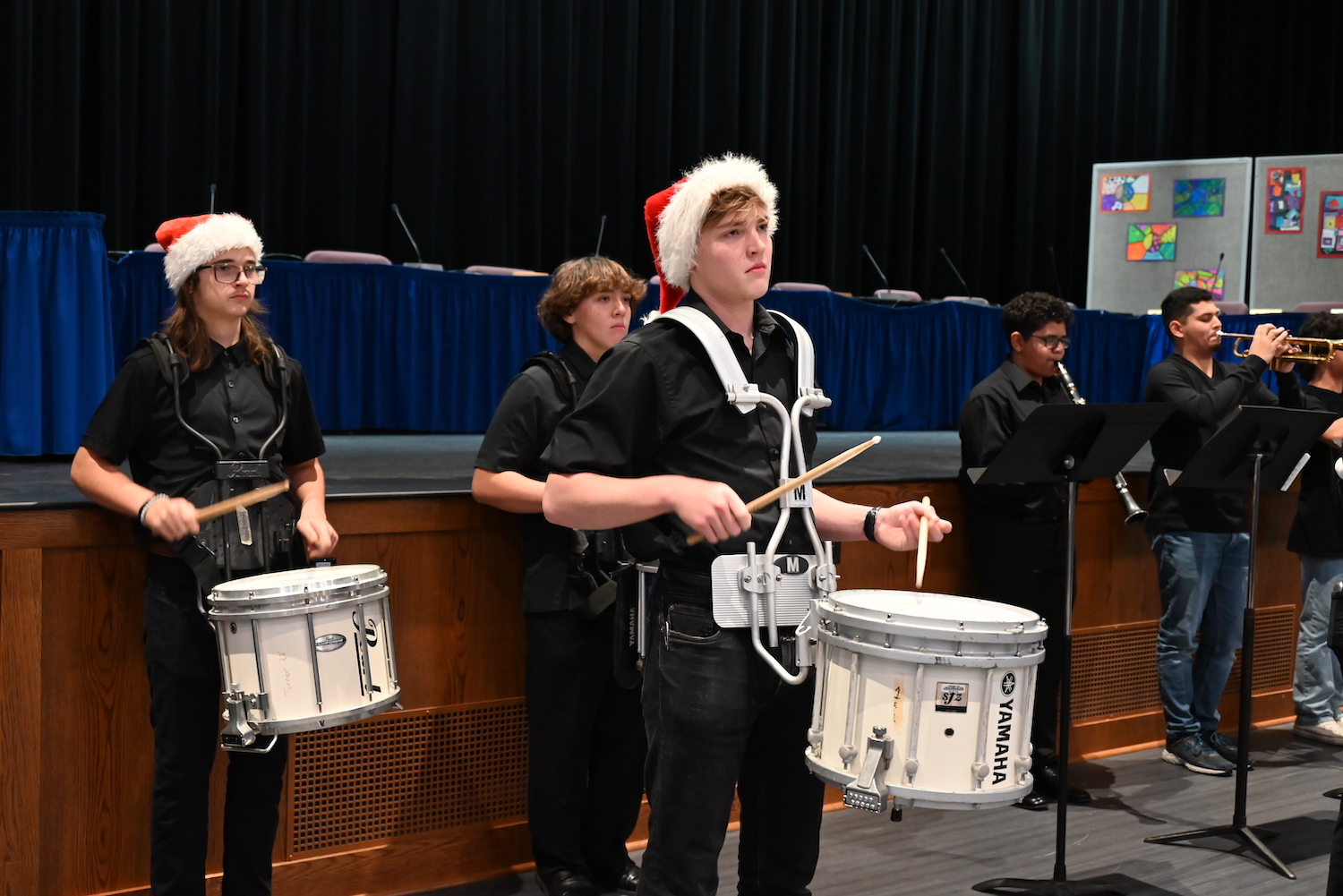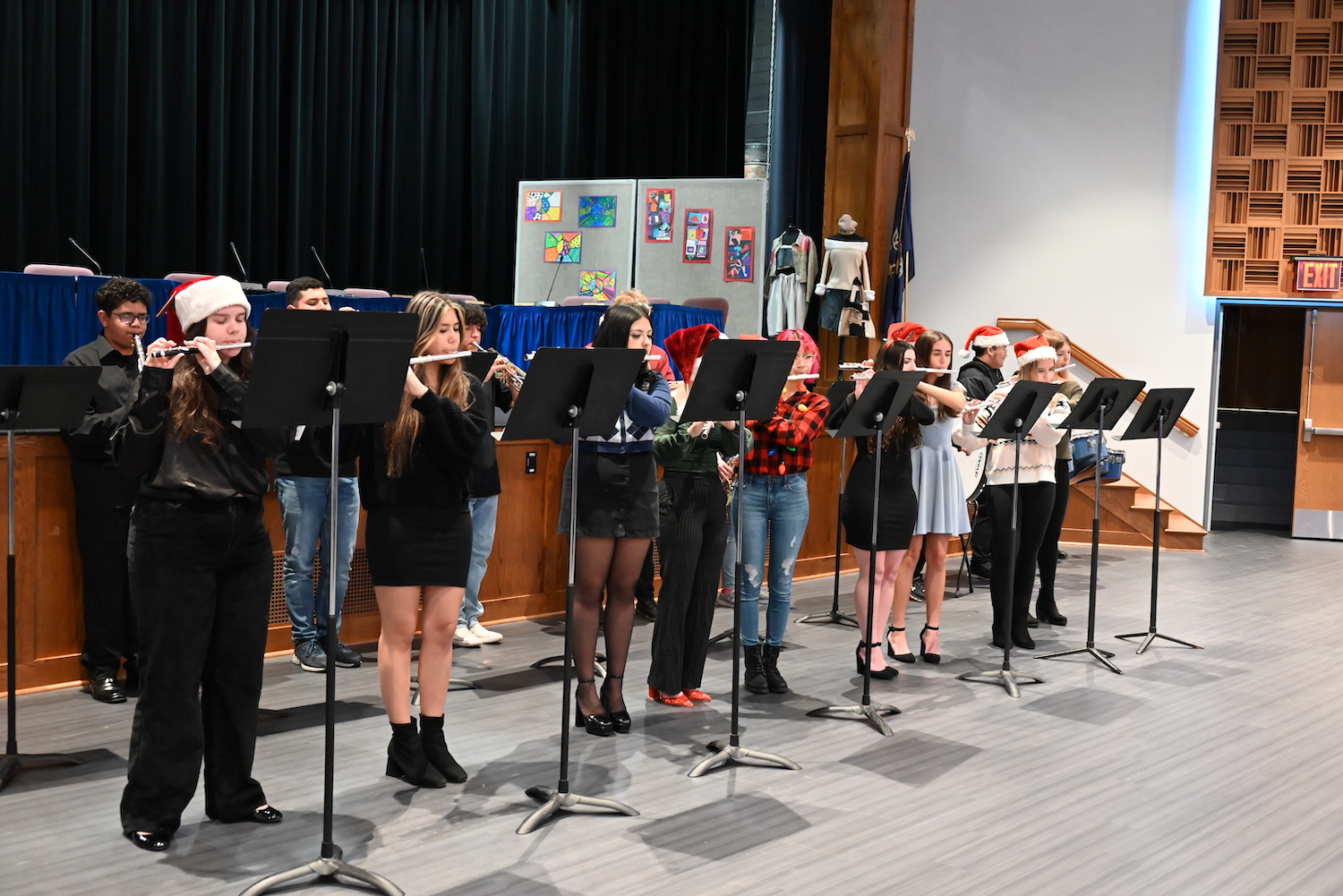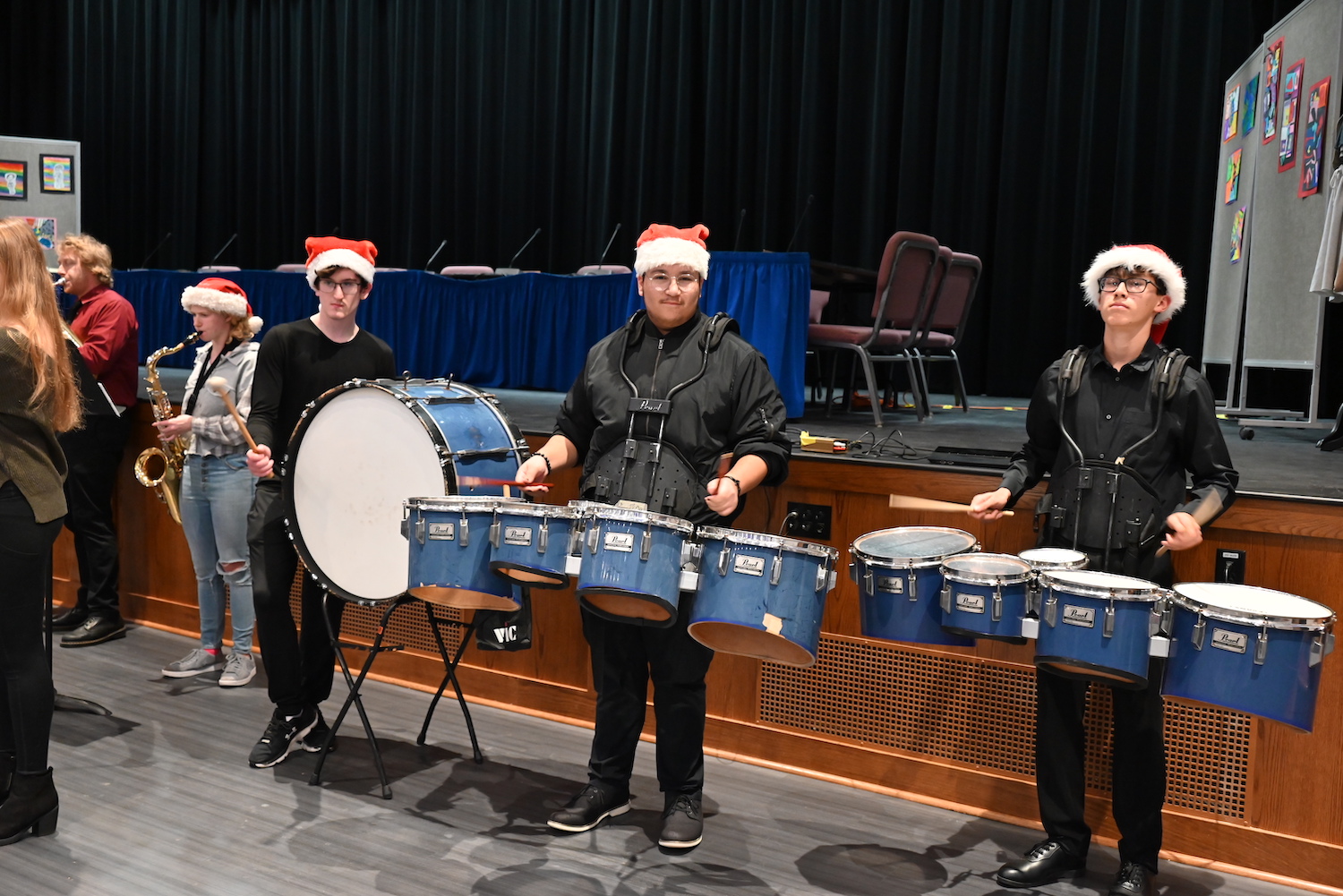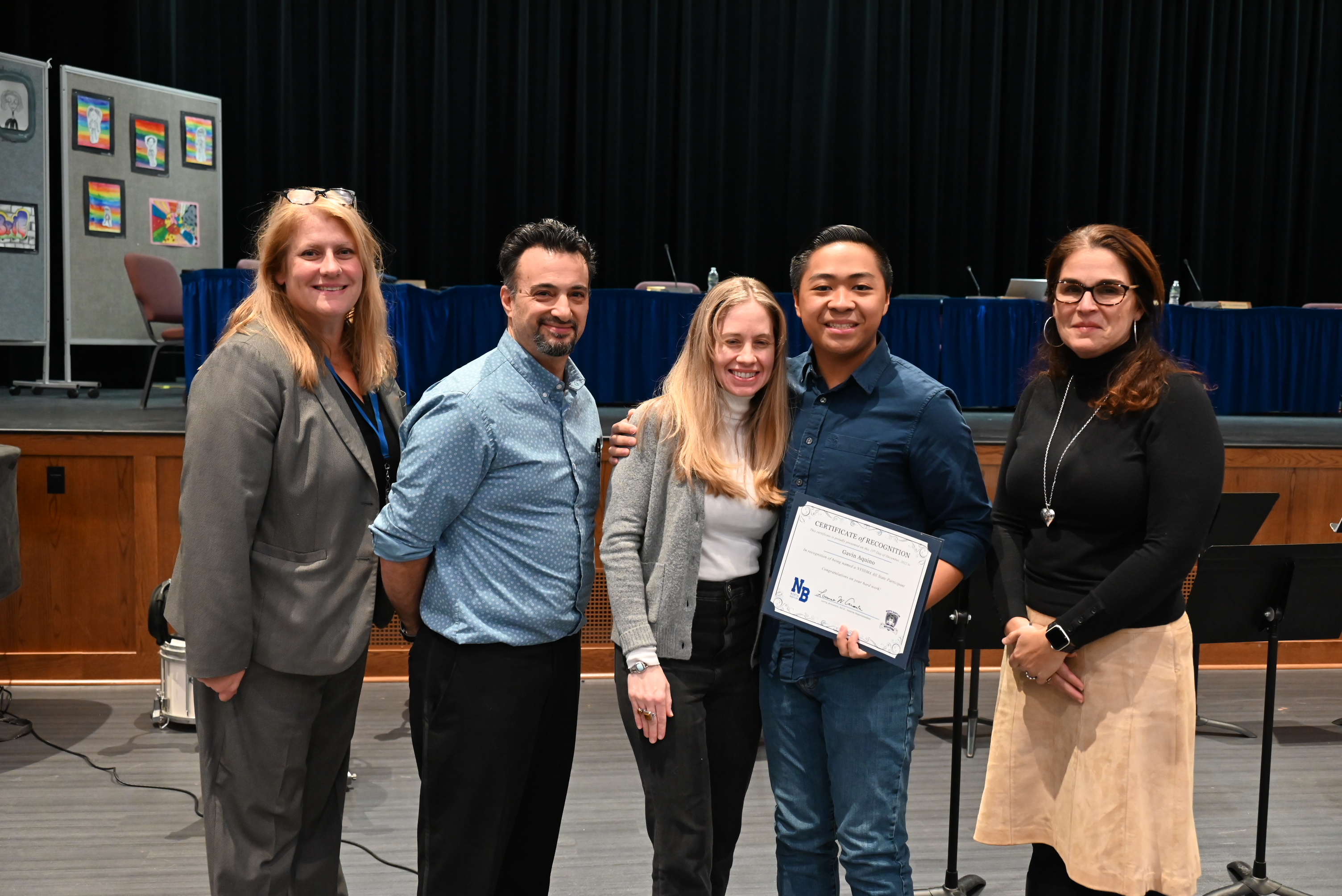 Robert Moses Students Supported on All Levels
The counseling team at Robert Moses Middle School is developing new initiatives and helping students achieve those goals this school year.
New for this school year, the counselors have launched a respect/responsibility/relationship program. The 3Rs program uses common language to connect students and staff. Robert Moses students are being rewarded was a pawprint when they meet any of these expectations set forth by the program. They can turn in one pawprint for a reward or save up 10 and get a pair of cozy pajamas. The initiative sets a schoolwide behavior standard and acknowledges when students are displaying good behaviors. Support staff, cafeteria aides and security guards all have pawprints to give out.
Robert Moses counselors have also partnered with L.I. Crisis Center for push-in lessons on social-emotional learning and awareness. During the interactive workshops, community educators speak to students on topics such as mental health, managing emotions and cyberbullying awareness, depending on the grade level.
Robert Moses counselors are also visiting sixth grade classrooms to work on goal setting and reflection on the first quarter of school for students. They are breaking down goals into short-term and long-term to help give students a sense of direction, responsibility and respect, tying into the 3Rs initiative. They recently asked students to write down a goal on a feather. The feathers were all joined together to create an art mural of wings on a bulletin board that reads "Where Will Your Wings Take You."
Working with seventh and eighth grade students, the counselors connect these goal- setting initiatives to their academic plans for high school and beyond. They show students how to use Naviance to enter their goals and the planner tool helps them work on their organizational skills. The counselors work with eighth graders to start to explore different programs of study and think about the electives/options they have in high school.
Some additional initiatives offered at Robert Moses by the counseling staff include a Lunch Bunch program, where students can meet new faces, play games and interact during their lunch period outside the cafeteria. Following morning announcements on Wednesdays, there's a Wellness Wednesday tip of the day for students that connects back to different social emotional learning initiatives in the building. Eighth grade students can also sign up to be student ambassadors to welcome new students in the building or peer tutors/homework helpers after school for the younger students.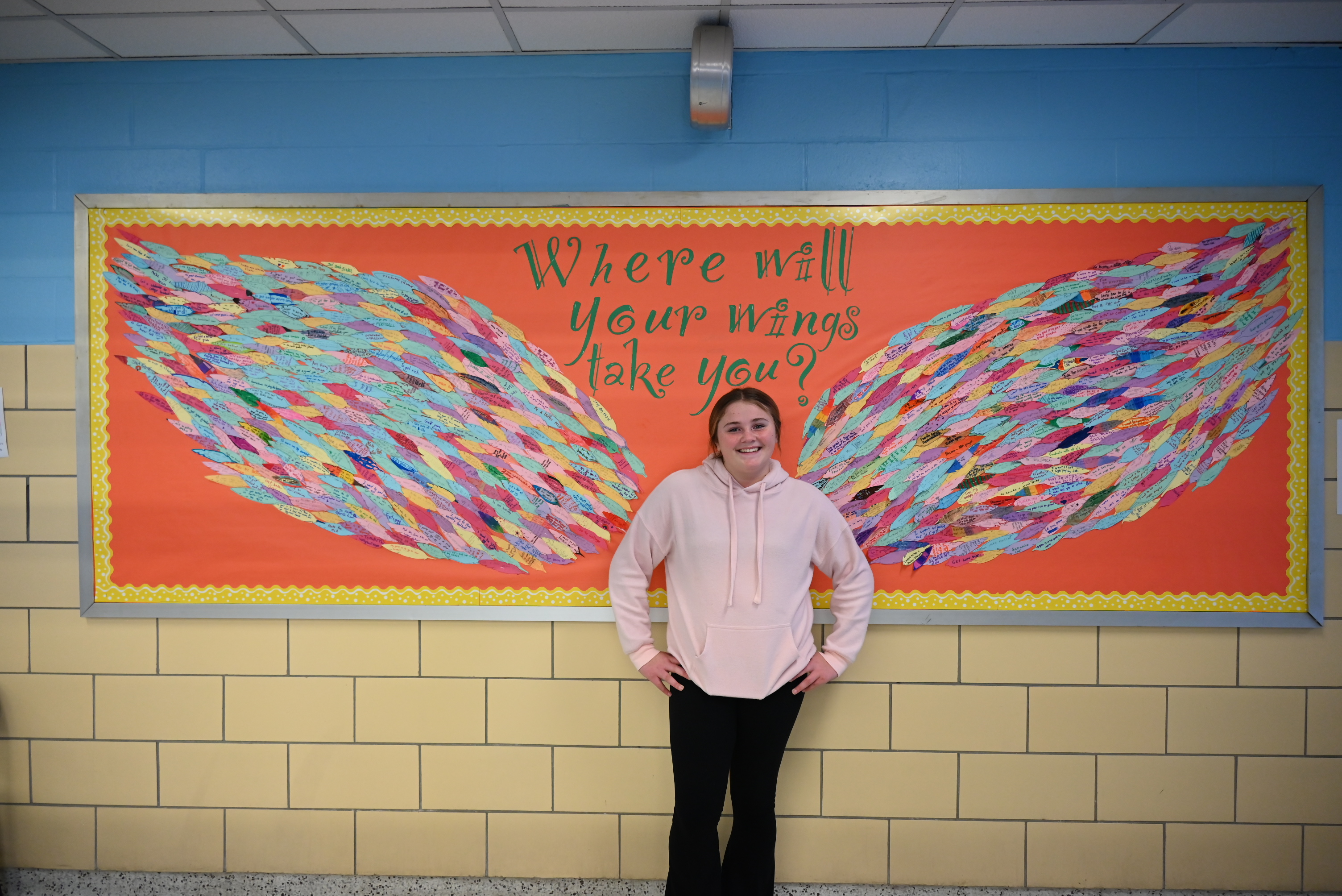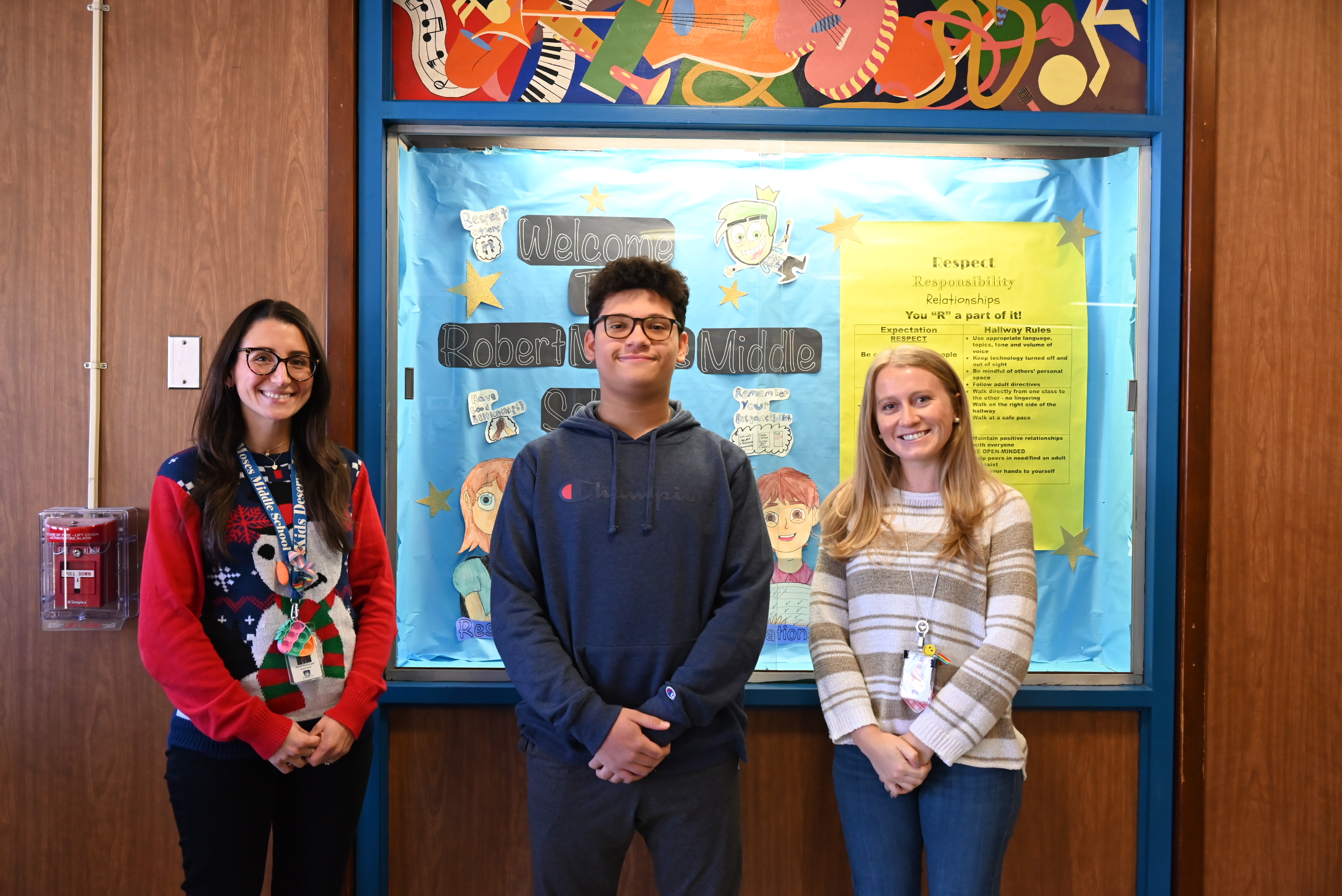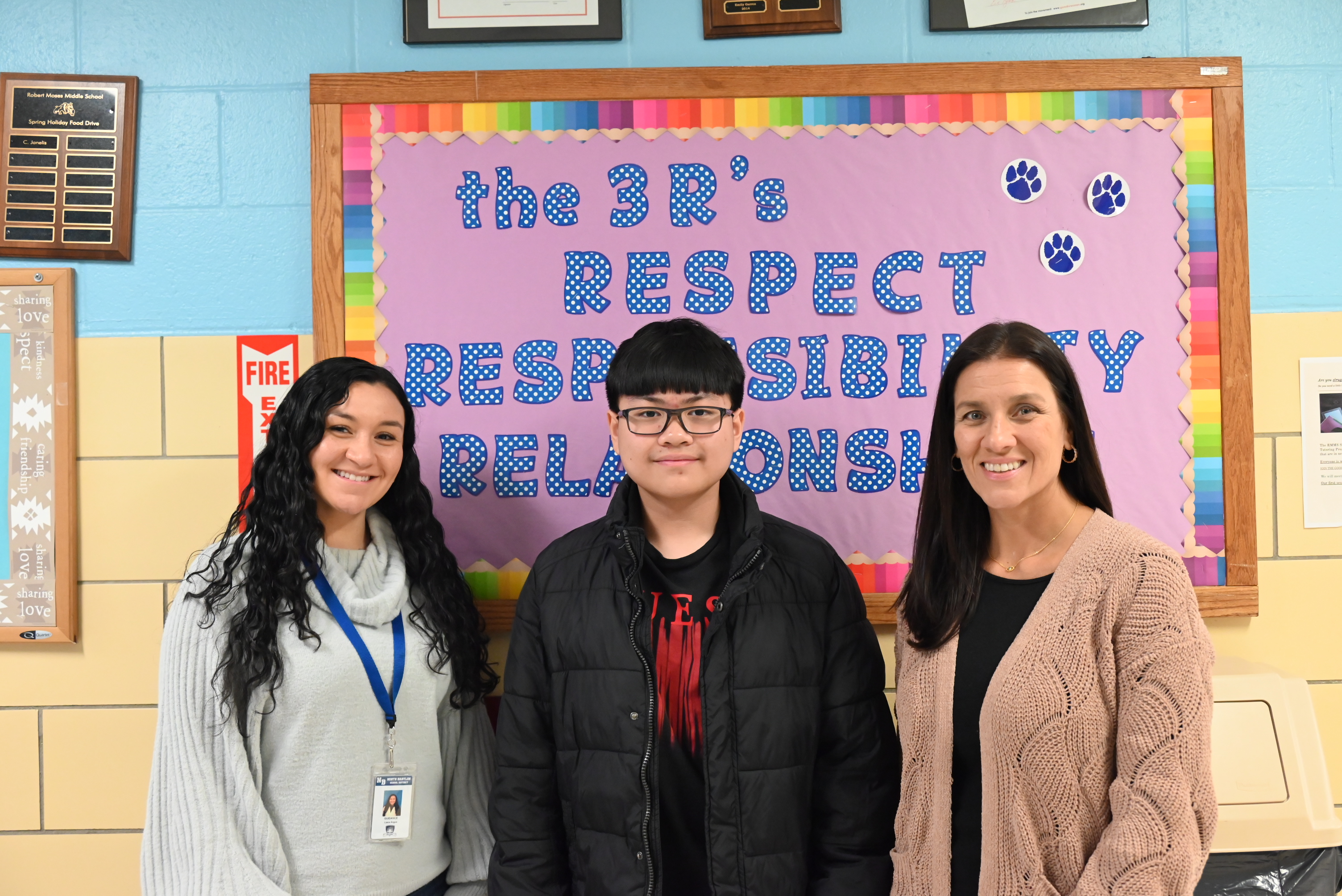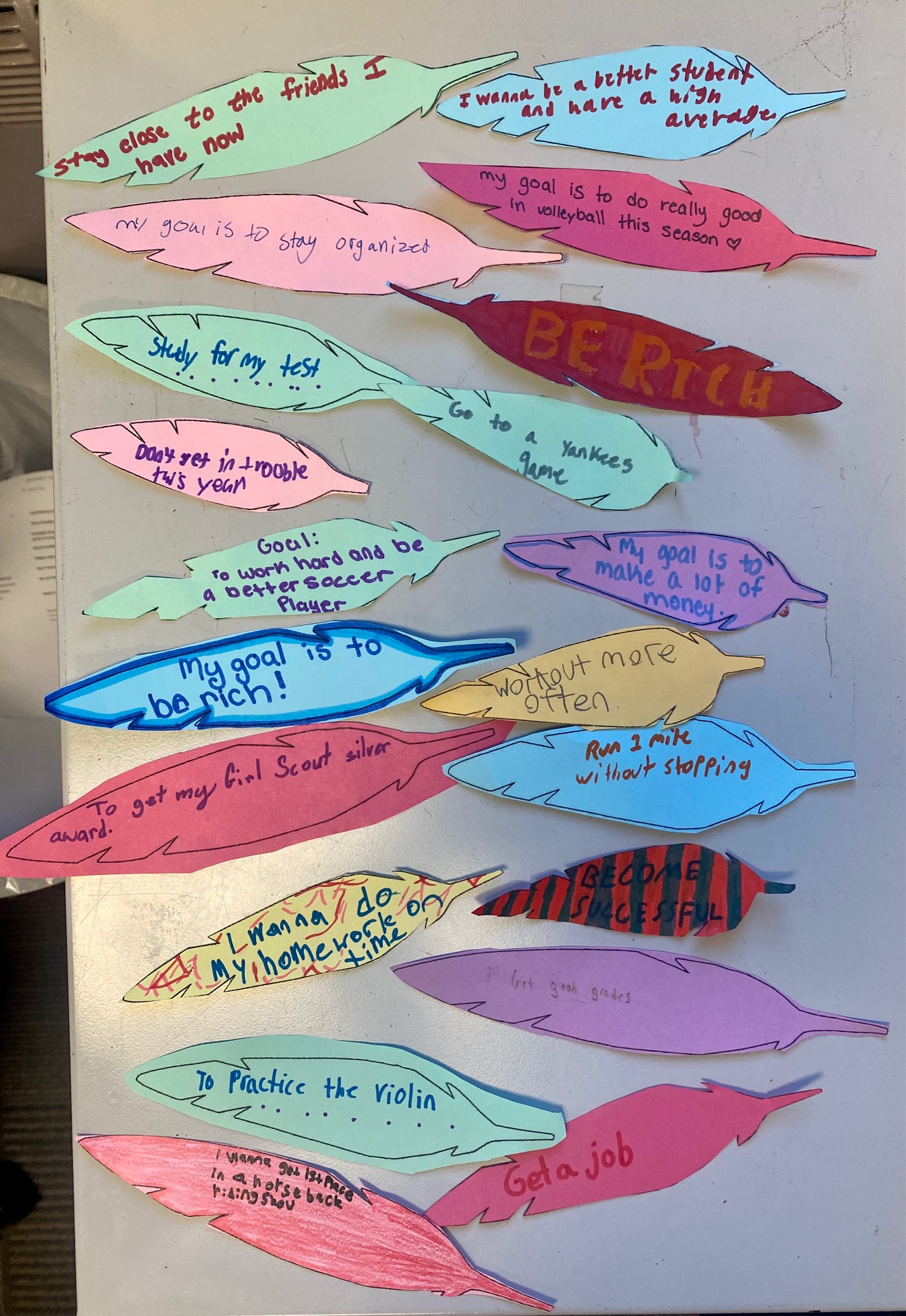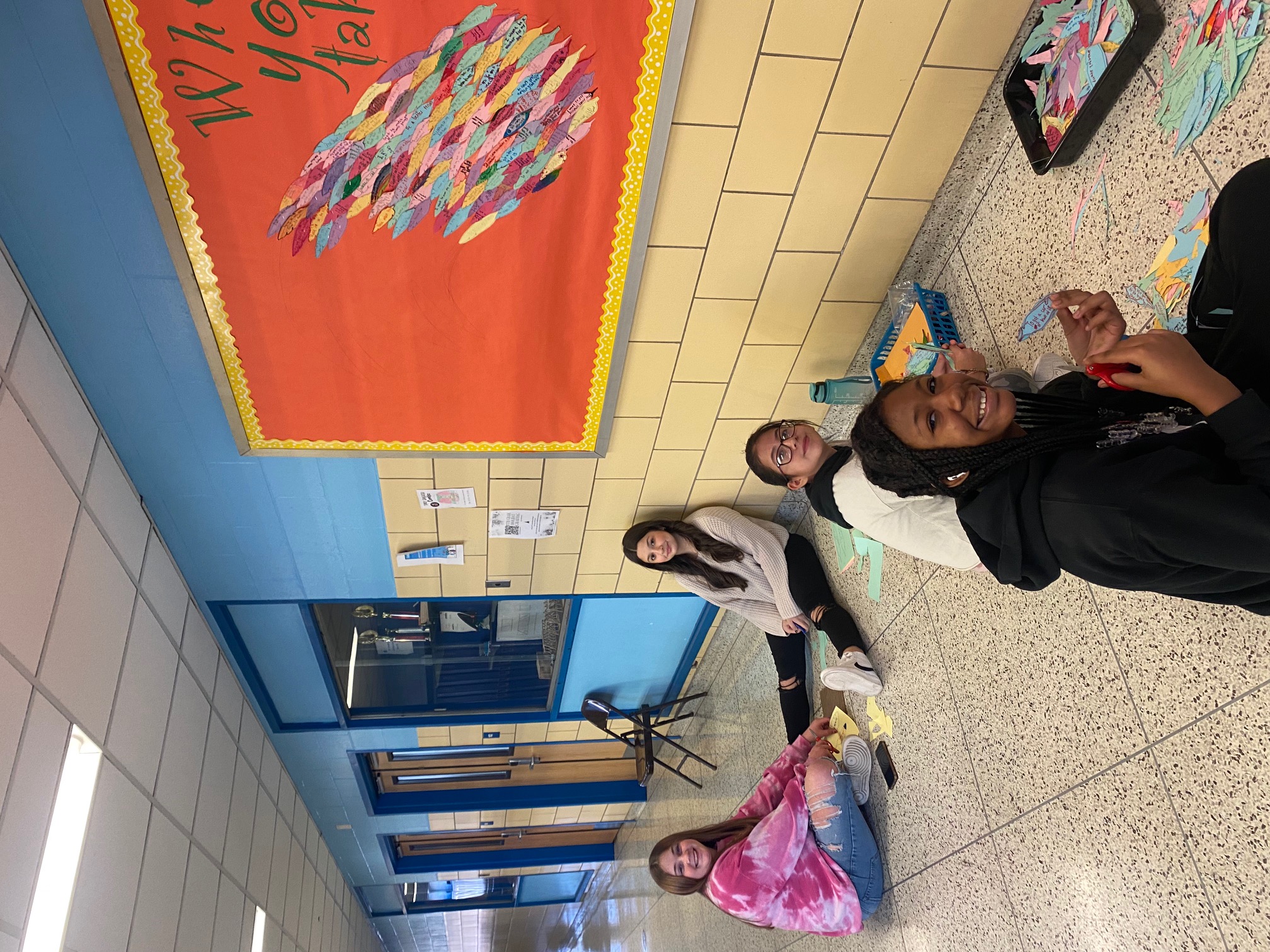 Belmont Joins Together to Build a City
During a recent Makerspace activity, students at Belmont Elementary School created their own city. Using recycled materials – including boxes, cardboard tubes and paper – they designed different buildings to create an entire cityscape. Each grade level was responsible for a different part of the city.
After the city was complete, the second phase of the activity included students using Spheros, mini robots that the students coded to drive through their unique city.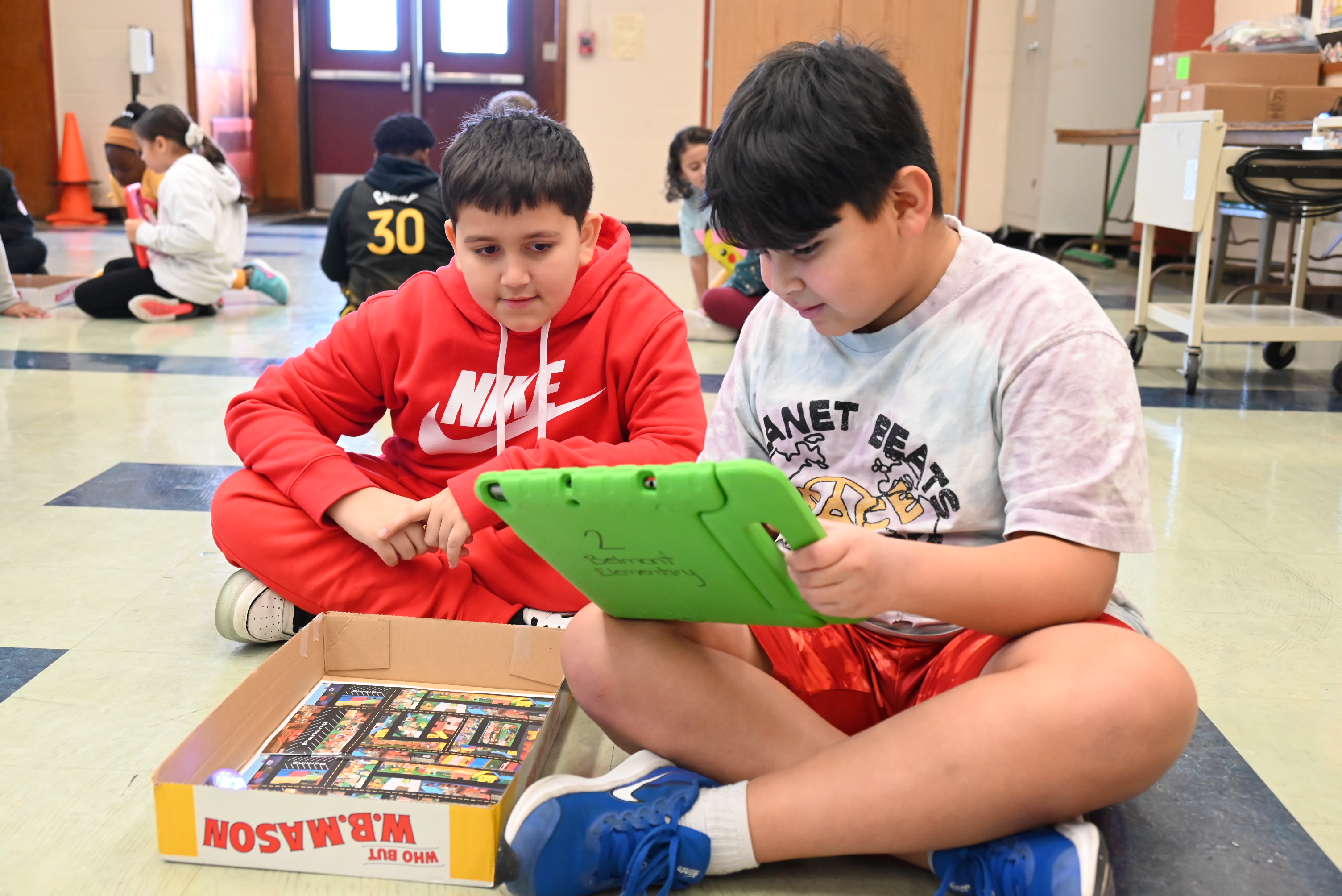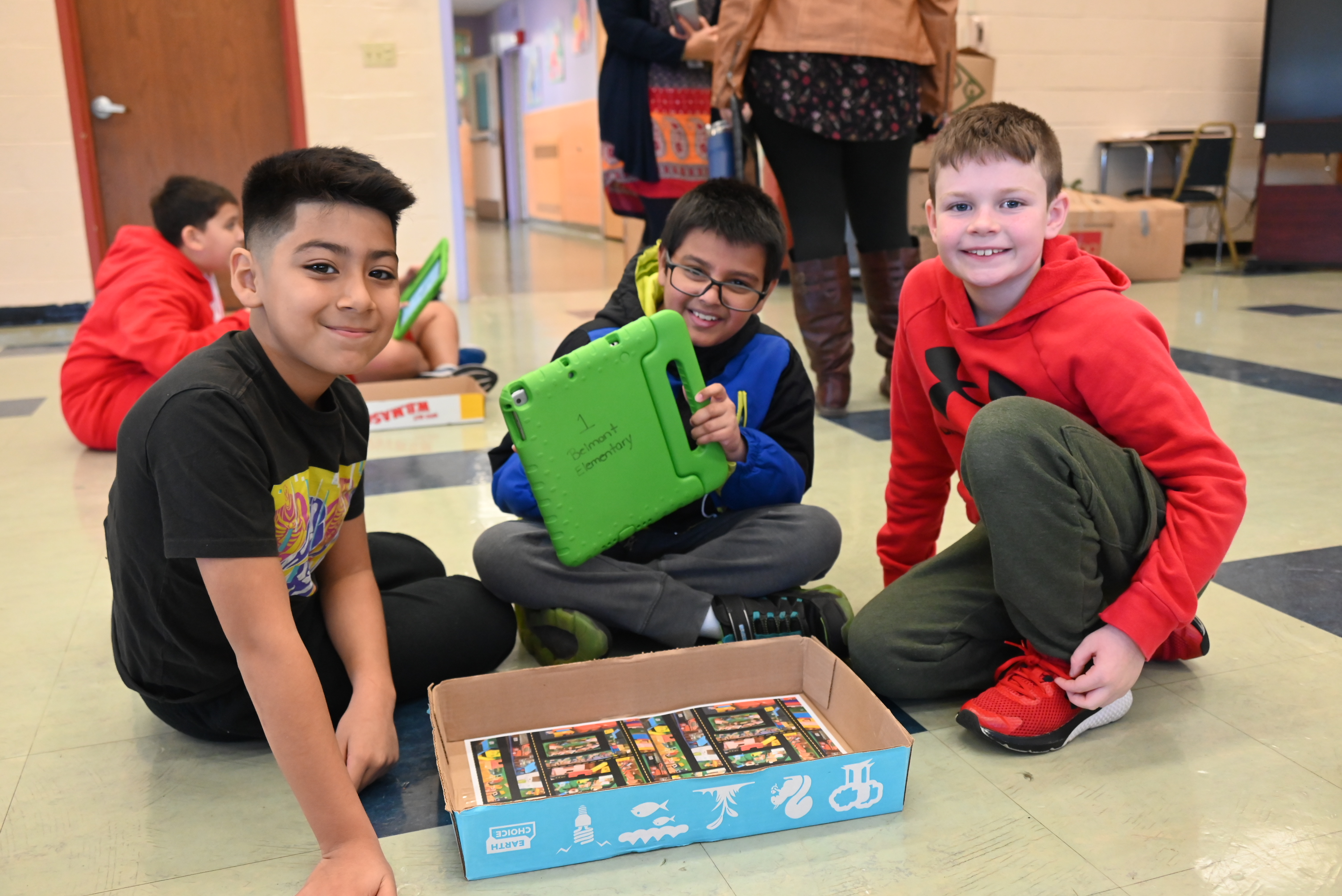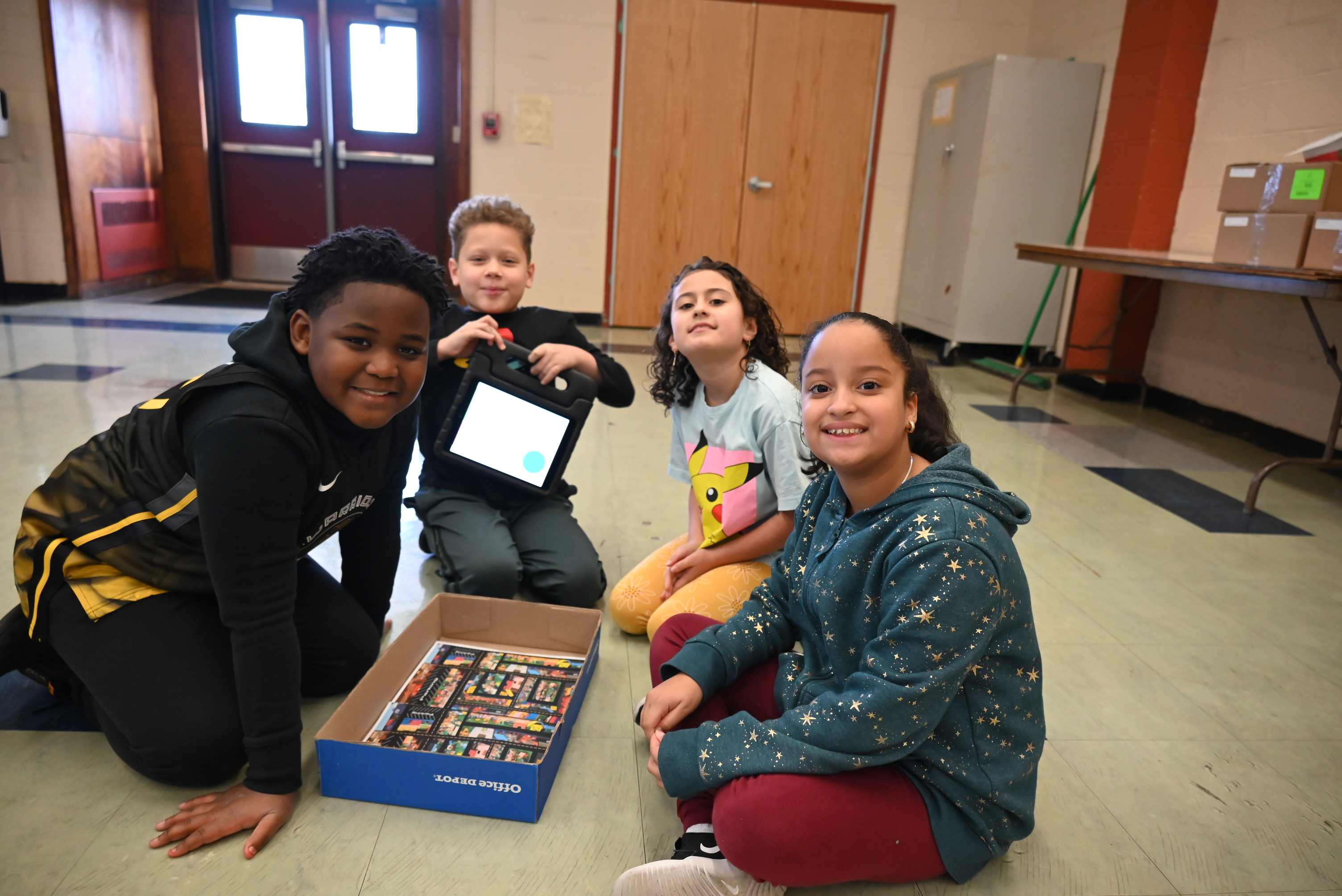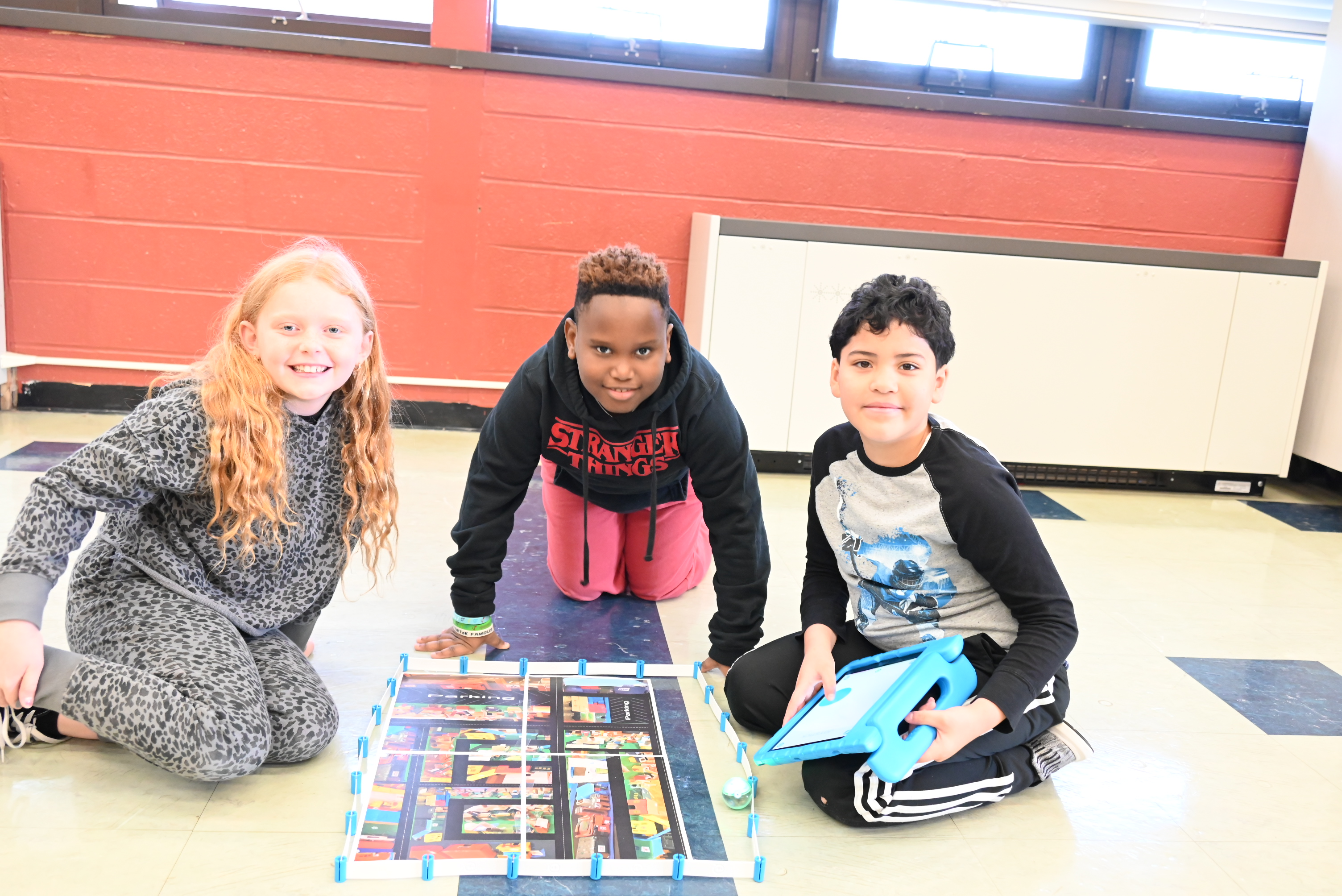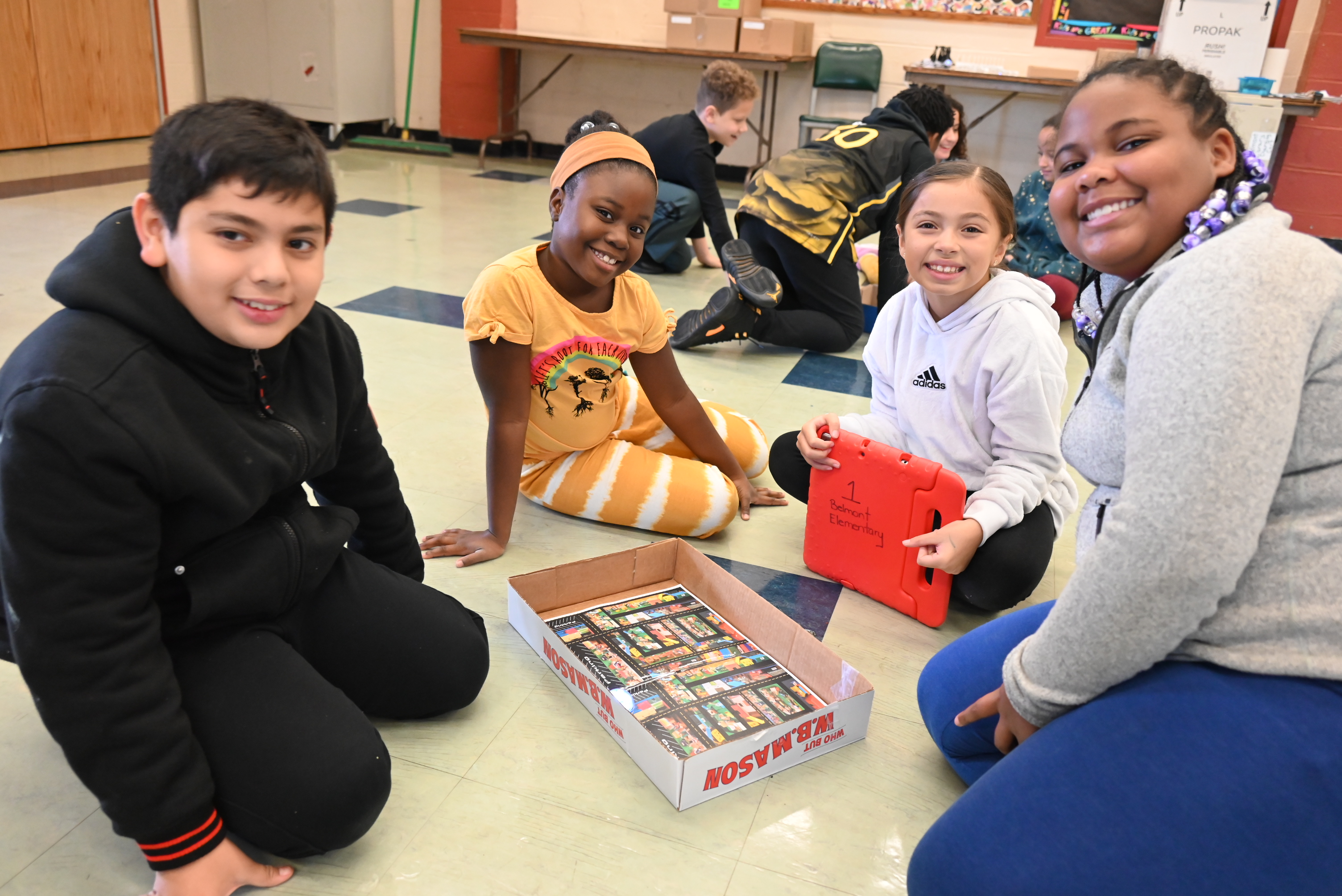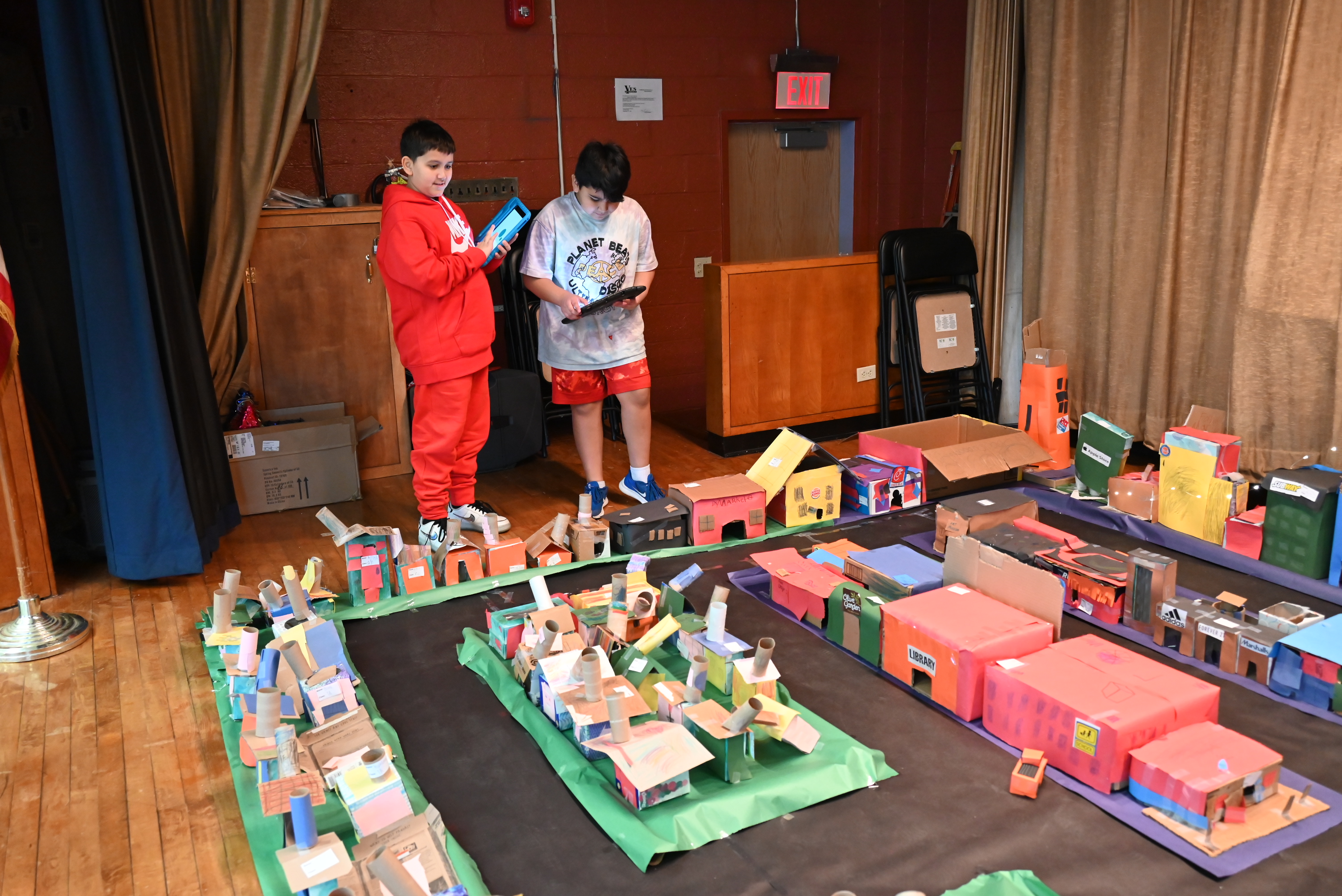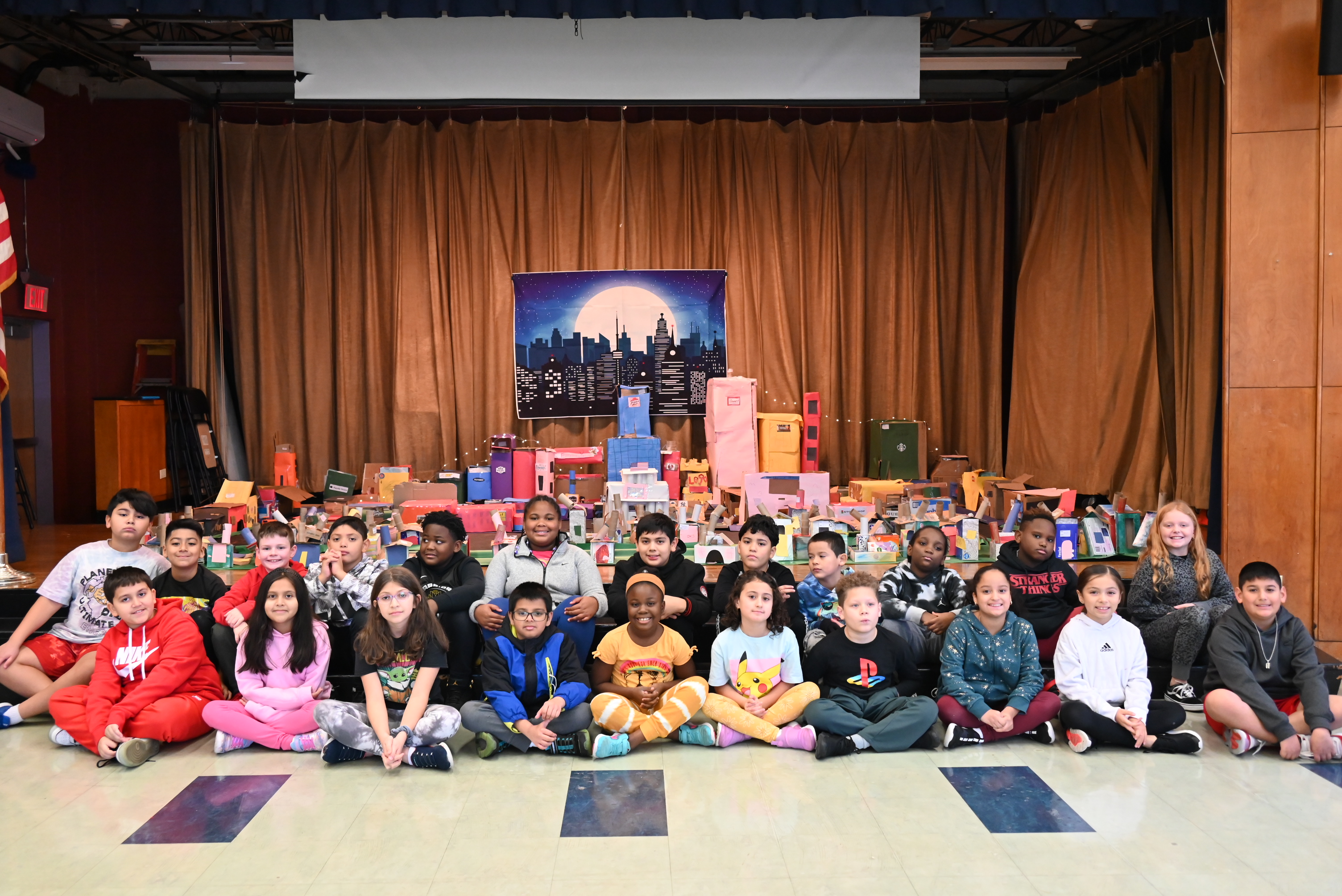 Robert Moses Students Connect with NY Giants Players
Eighth grade students in Ms. Stahl's health and wellness class at Robert Moses Middle School had the opportunity to video chat with players from the New York Giants football team on Dec. 6. Through a partnership with Everfi, the class participated in a social- emotional learning Zoom meeting with the Giants players and six other schools across the country. New York Giants players Nick Gates and Matt Peart answered questions about mental health, social well-being and bullying before opening up the discussion for a live question-and-answer session with the players.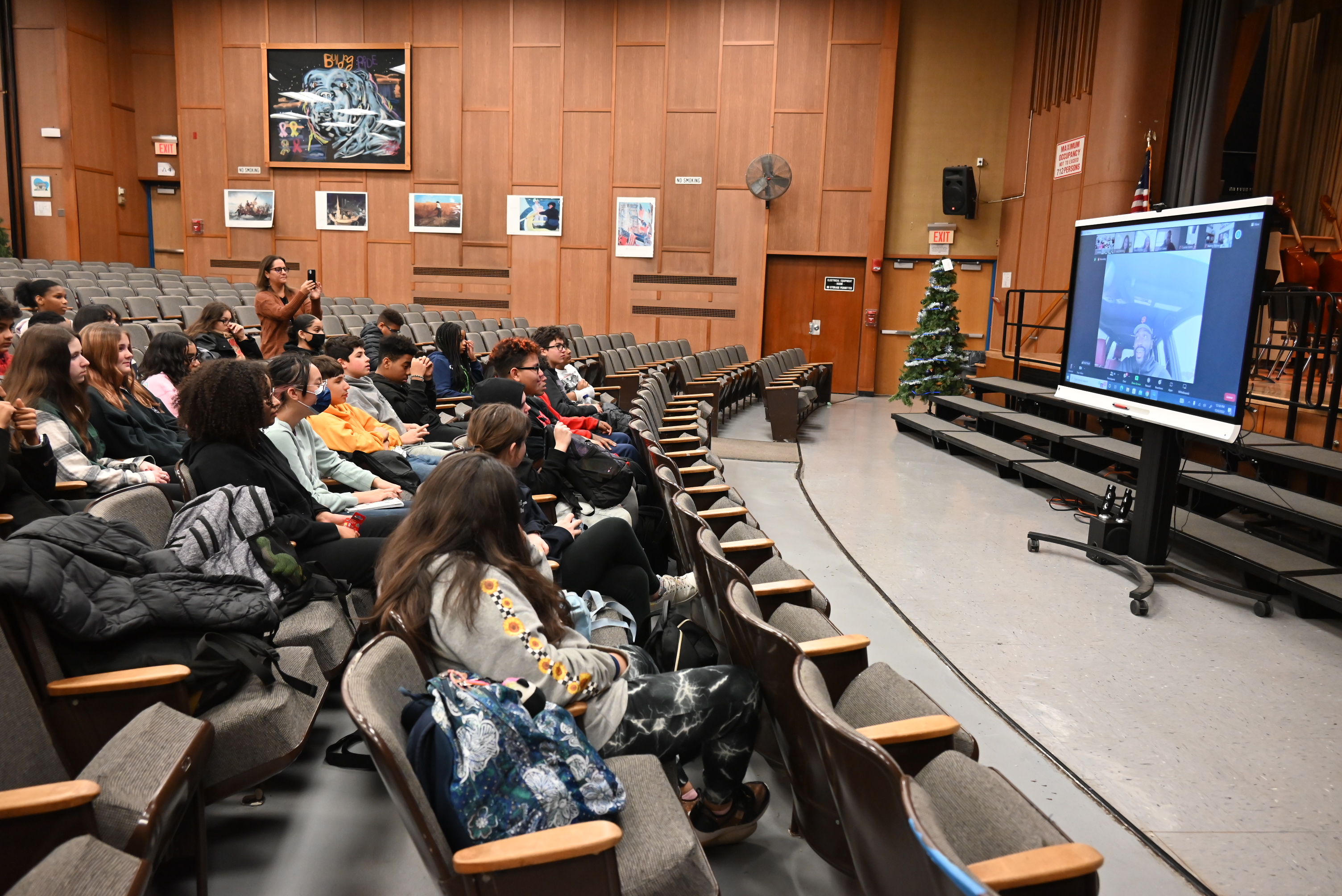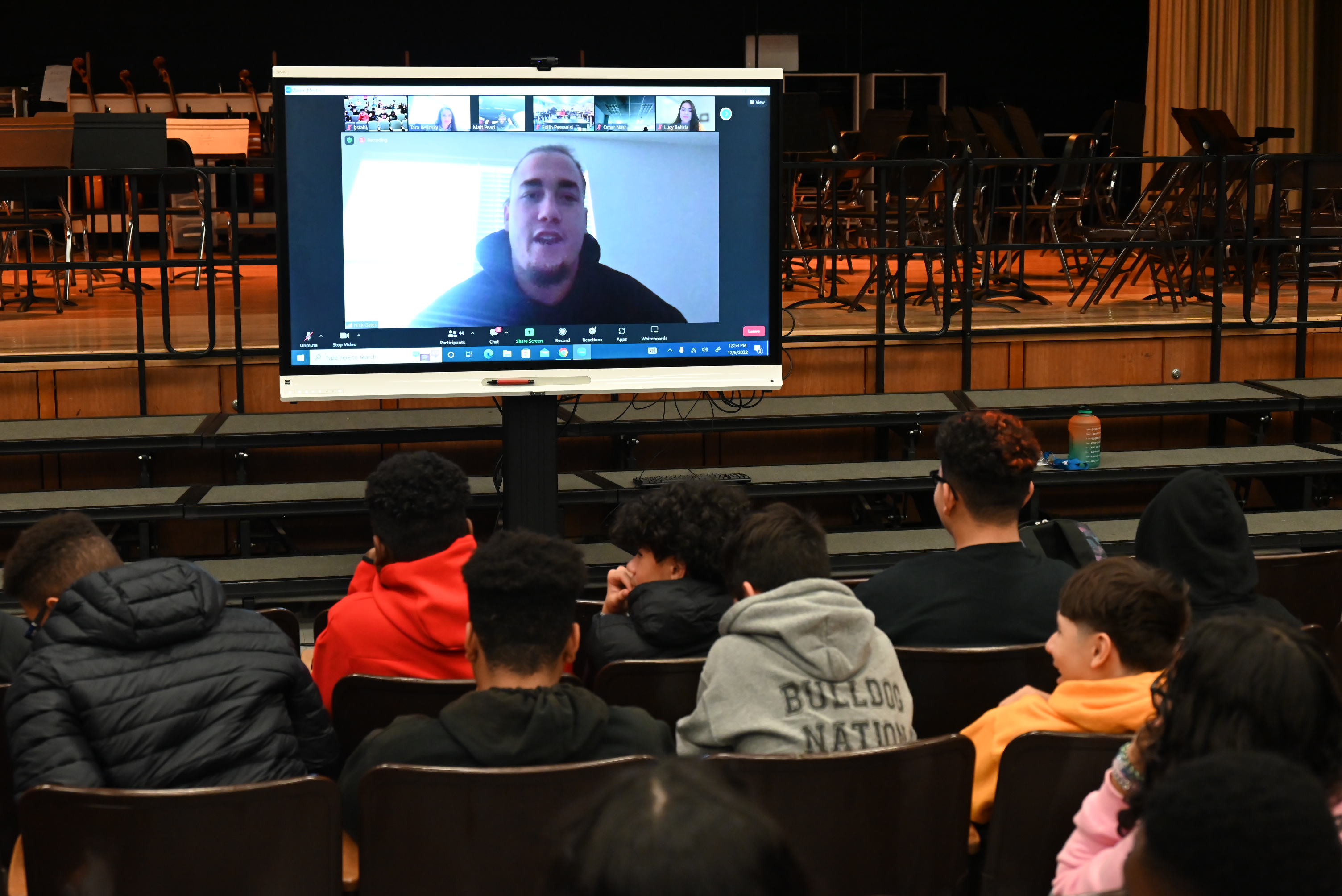 STEM Experiment Goes Green
Third graders at Marion G. Vedder Elementary School have been learning all about the Statue of Liberty as part of their social studies lesson. In part of a cross-curricular activity, students conducted a STEM lesson to learn why the Statue of Liberty turned green. Using pennies, vinegar and baking soda, the students observed their pennies in the solution to see what happened. They made hypotheses first and recorded their findings after four hours, one day and four days to see the changes in color.