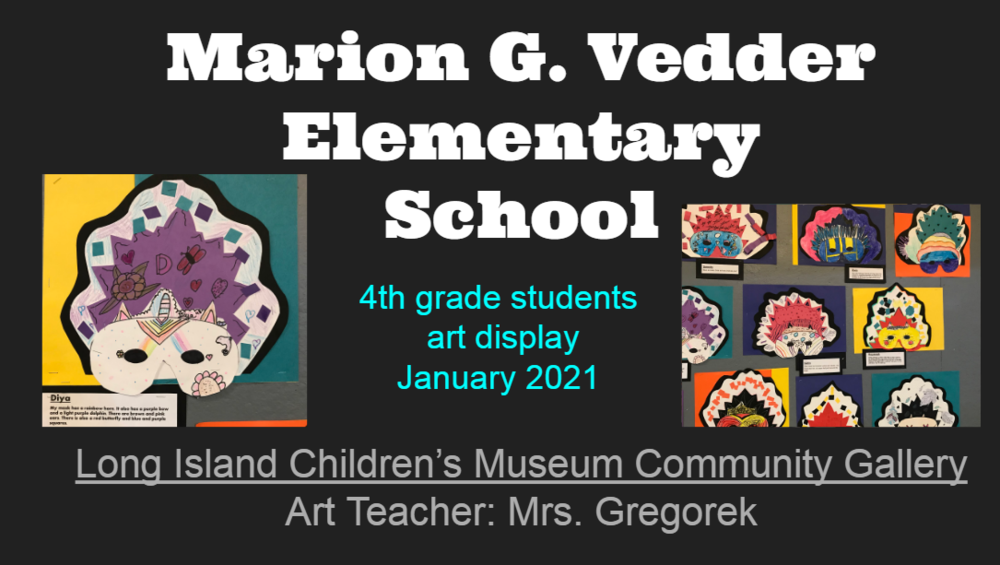 Long Island Children's Museum Community Gallery
.
Tuesday, January 12, 2021
Artwork from Mrs. Gregorek and her student artists at Vedder Elementary School is currently on exhibit at the Long Island Children's' Museum in Garden City, NY. The exhibit is on display throughout the month of January. We congratulate Mrs. Gregorek for being accepted to this invitational show and for creating such a beautiful exhibit to celebrate our wonderful students!