Mr. Lael Daniel from Chase Bank spoke with NBHS students in their Economics class about the functions of banking, bank accounts, and the pros and cons of using credit cards to borrow money.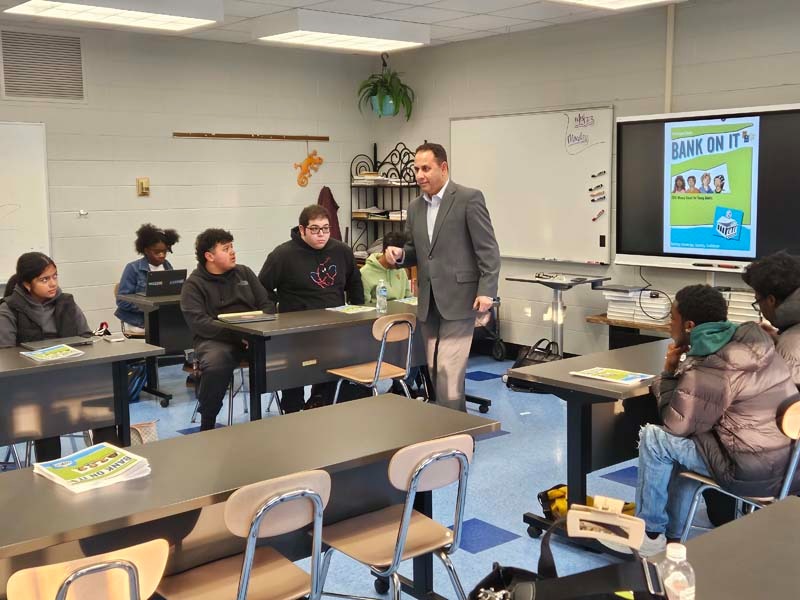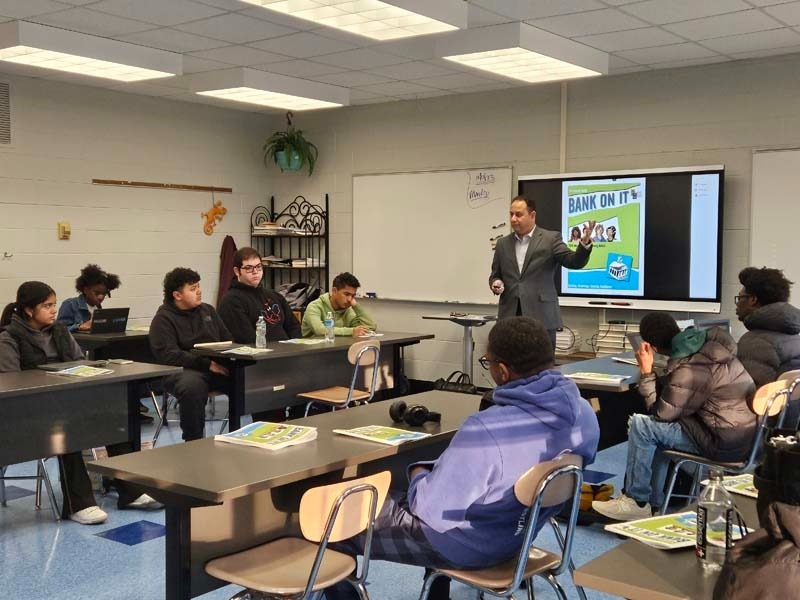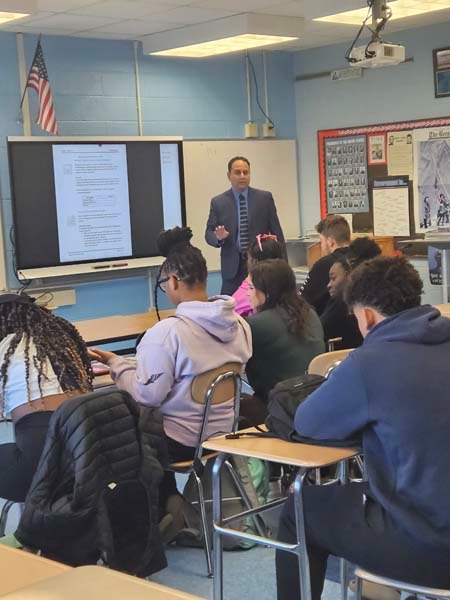 Pre-K students preparing for Election Day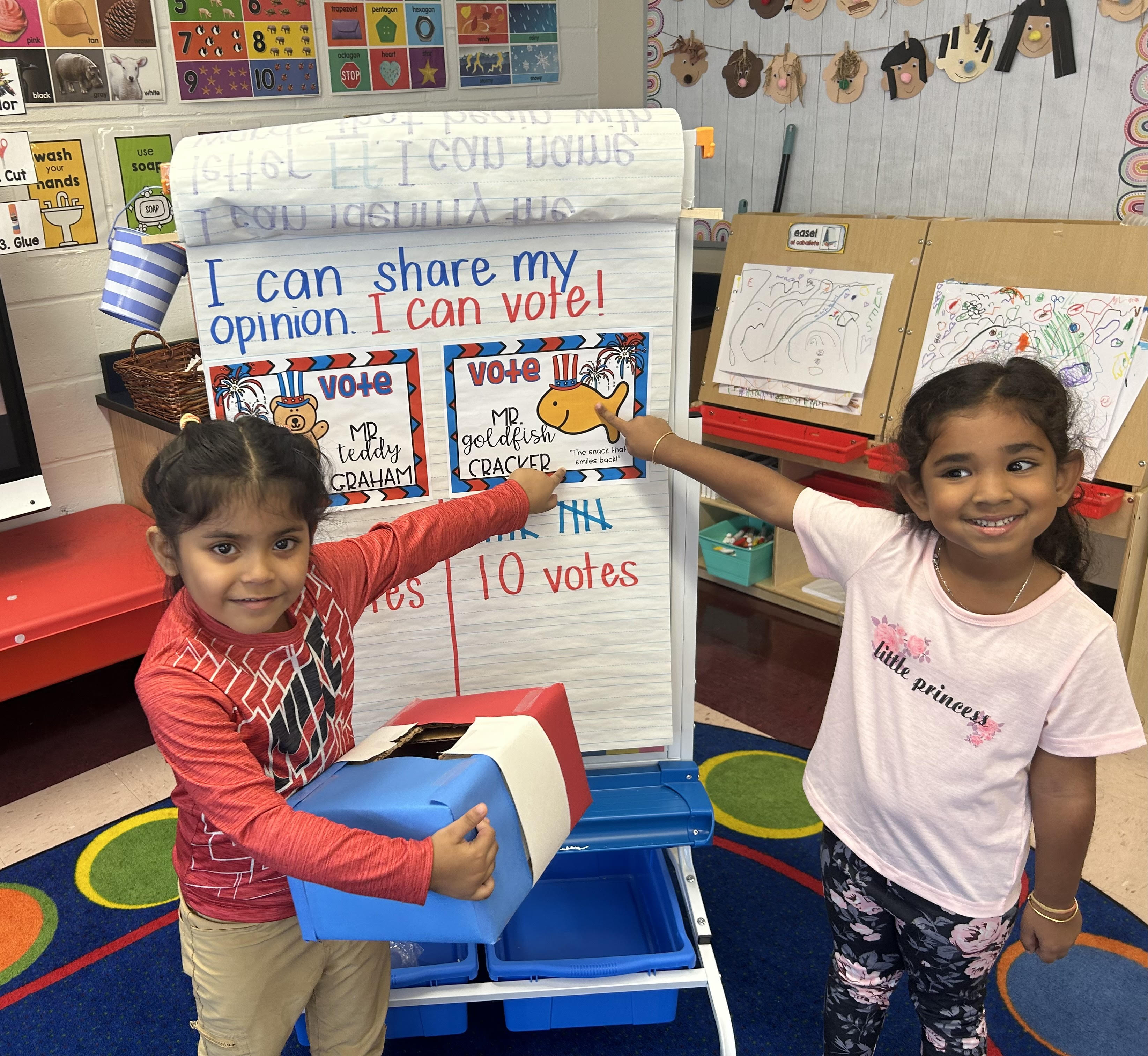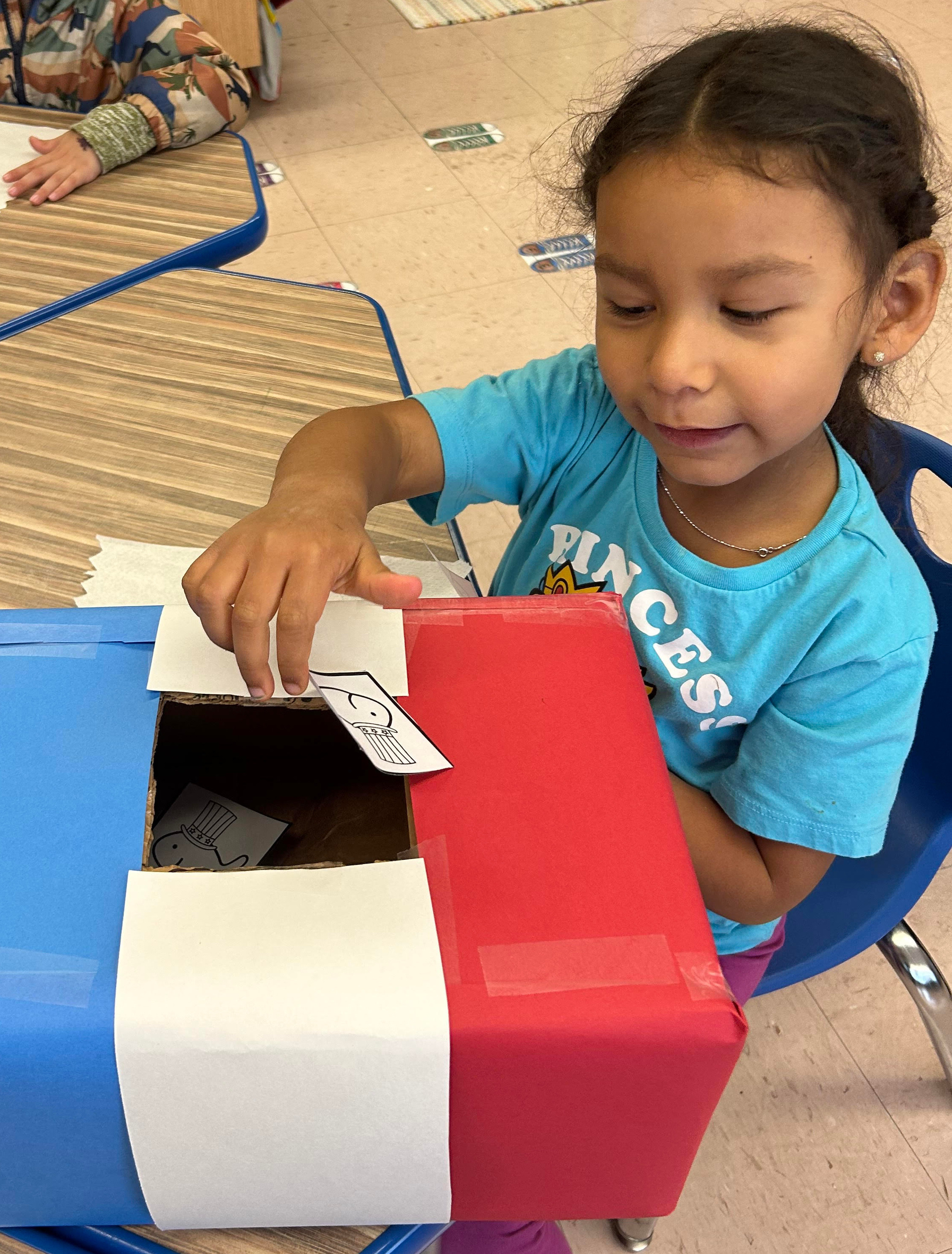 On Oct. 4 and 5, fifth grade students at DeLuca Elementary went to the Smithtown Historical Society to learn what life was like in early America by participating in several hands-on activities. Students made their own set of clay marbles to bring home, used a push pedal loom machine, prepared flax for a spinning wheel and sheared sheep's wool.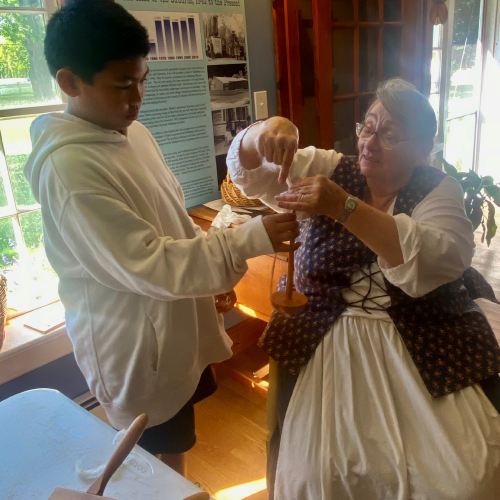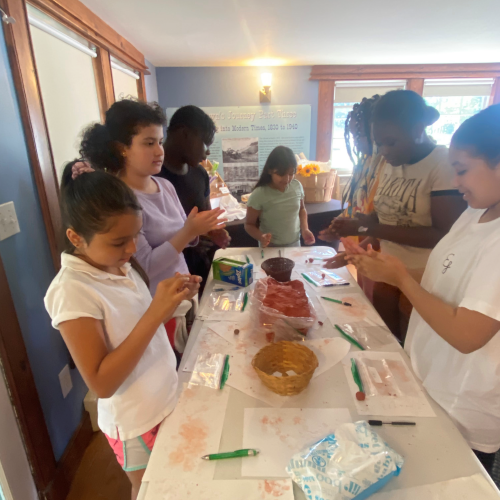 Officials from the Town of Babylon spoke to NBHS students about using the power of their voice to bring change and about internship opportunities in local government.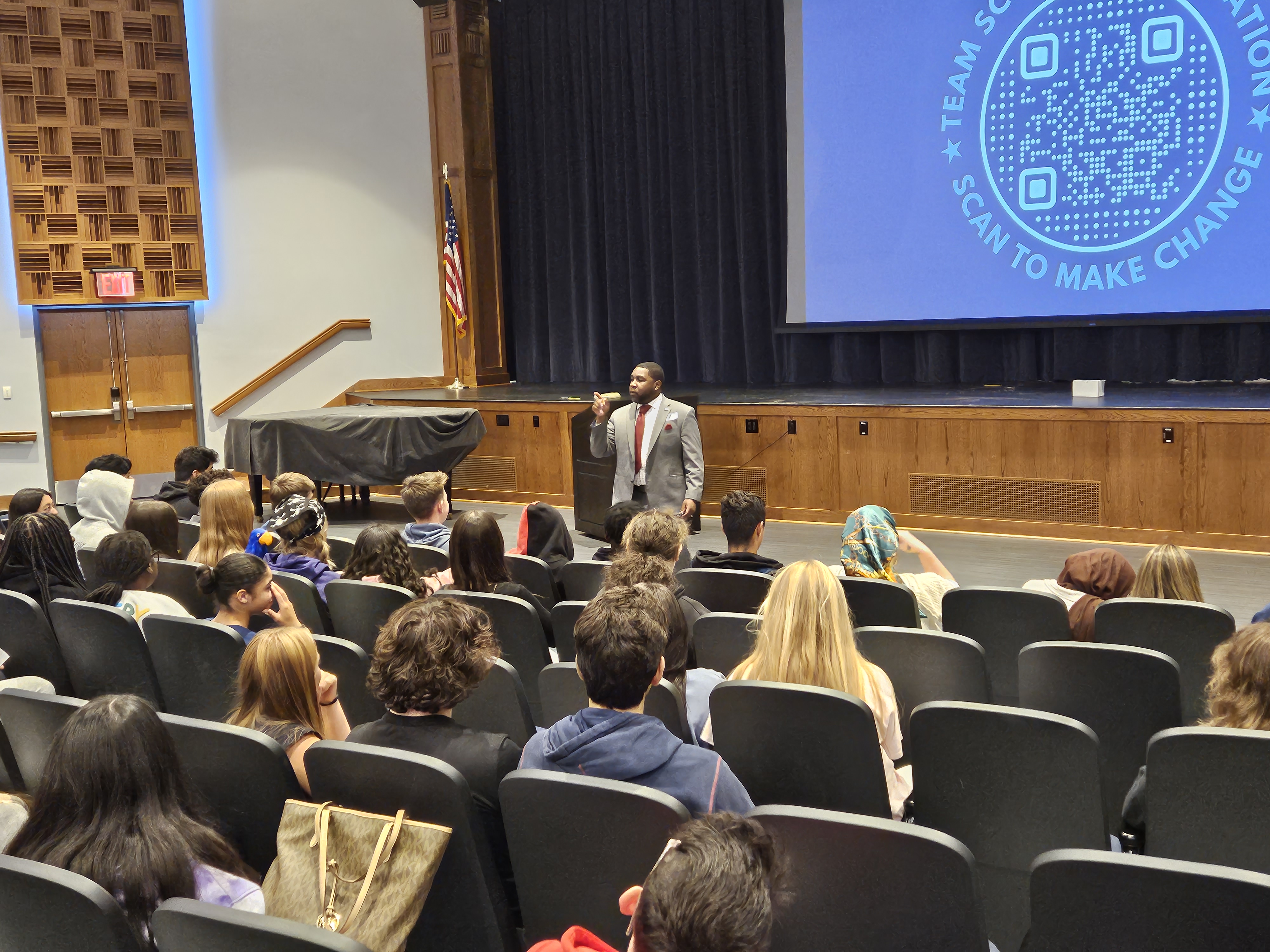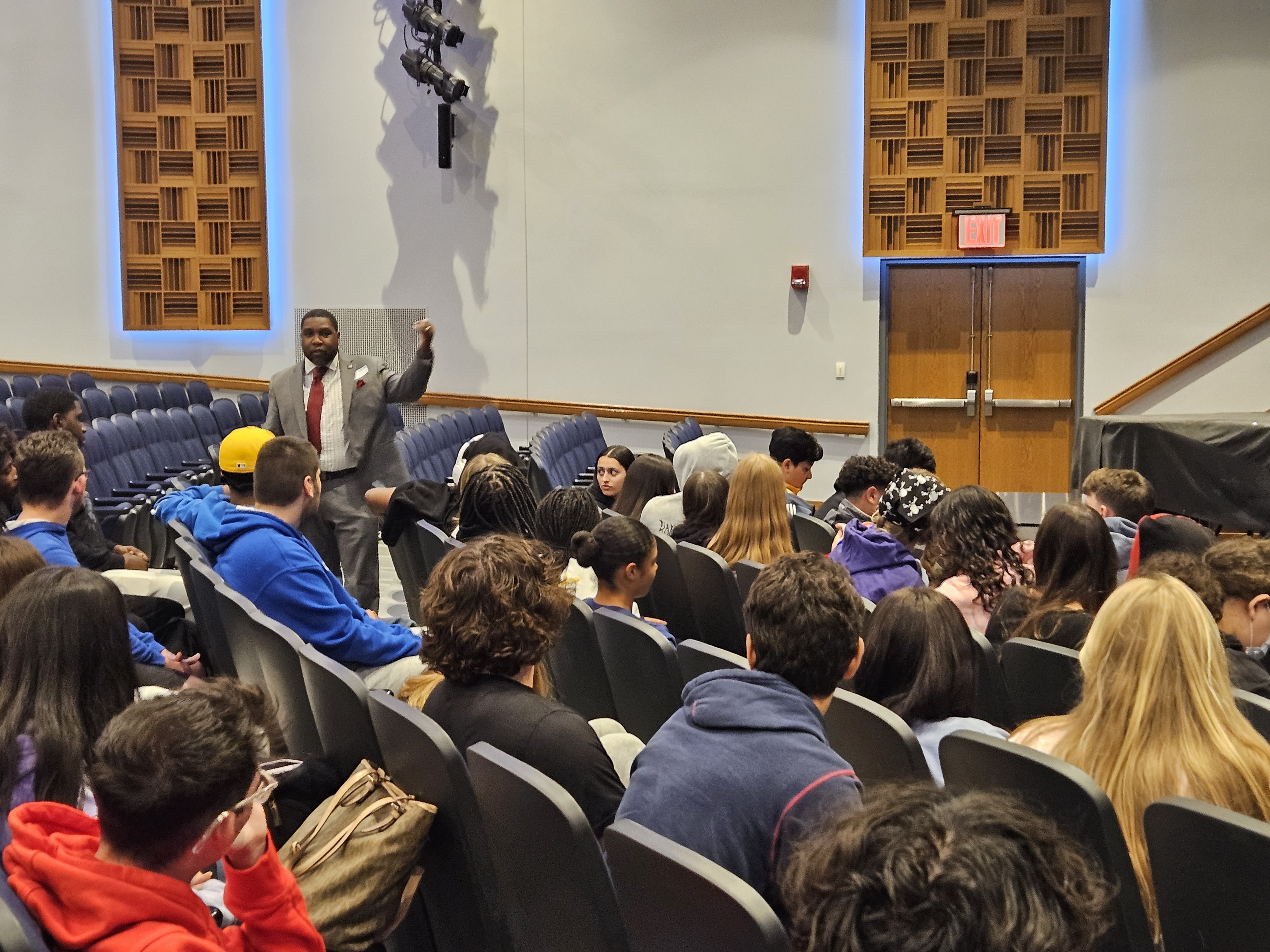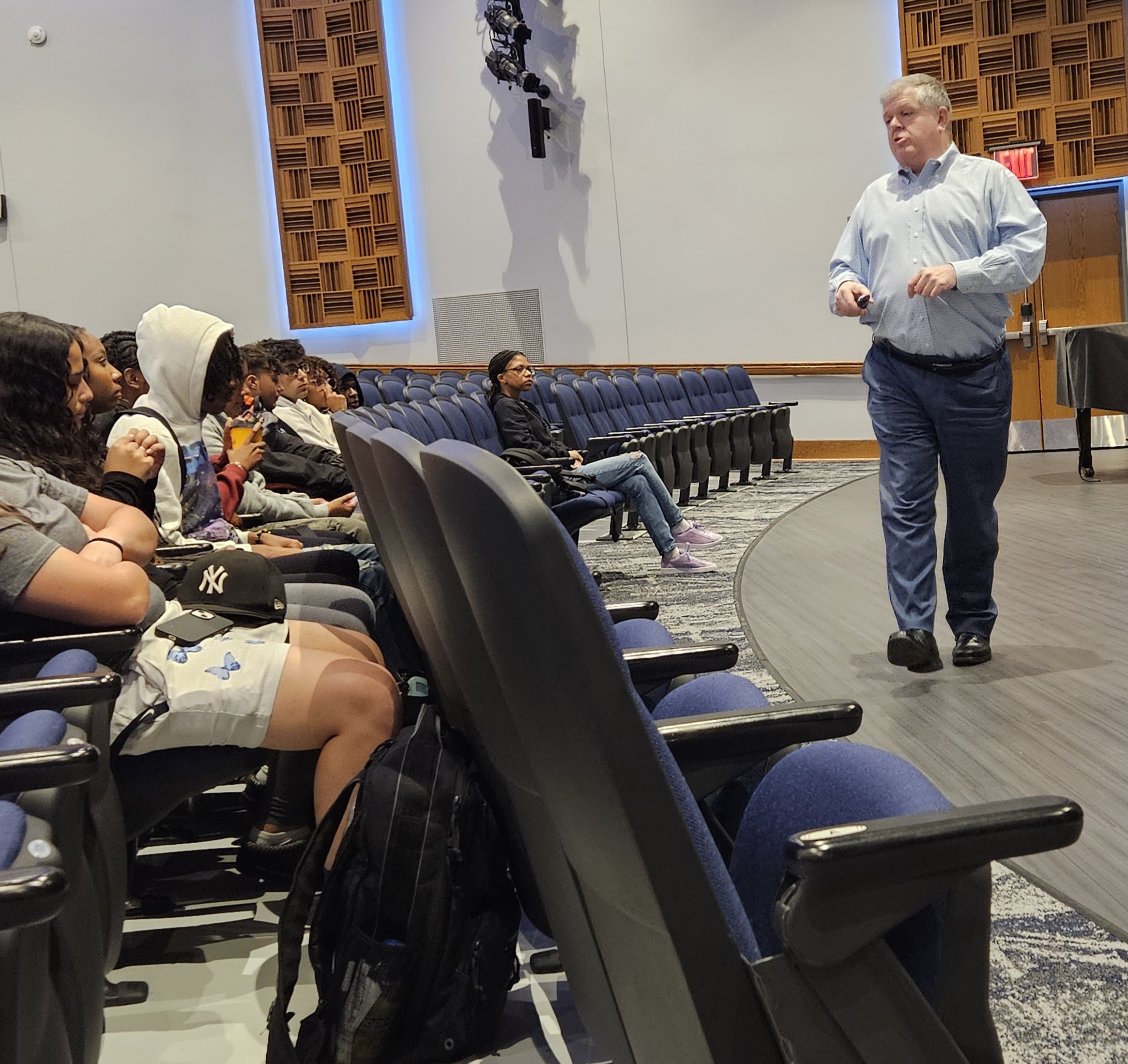 AP U.S. History students went to Tanner Park to visit "The Wall That Heals" exhibit - a three-quarter scale replica of the Vietnam Veterans Memorial in Washington, D.C.. A guided tour was also provided by a Vietnam veteran and featured a timeline of The War and The Wall.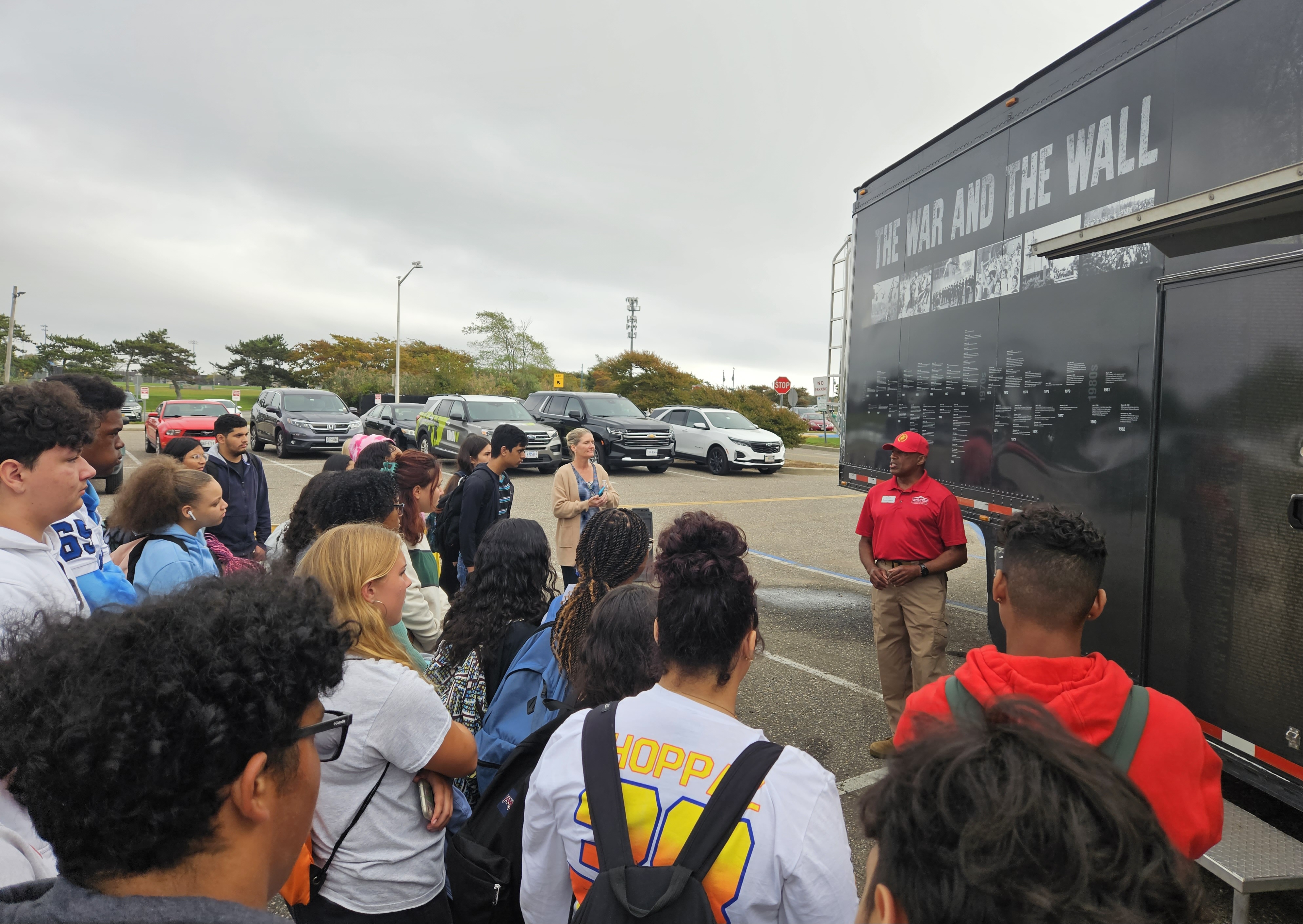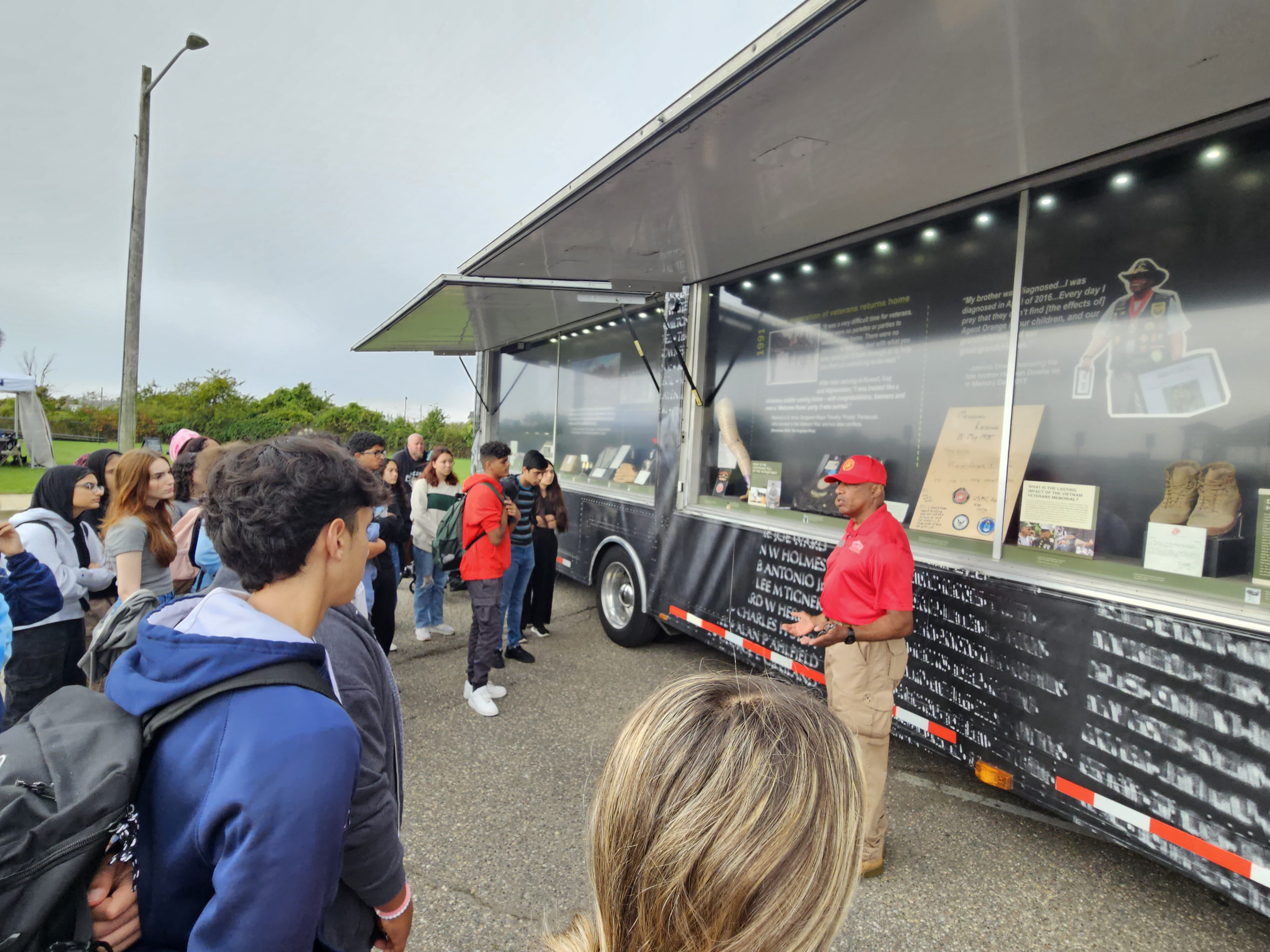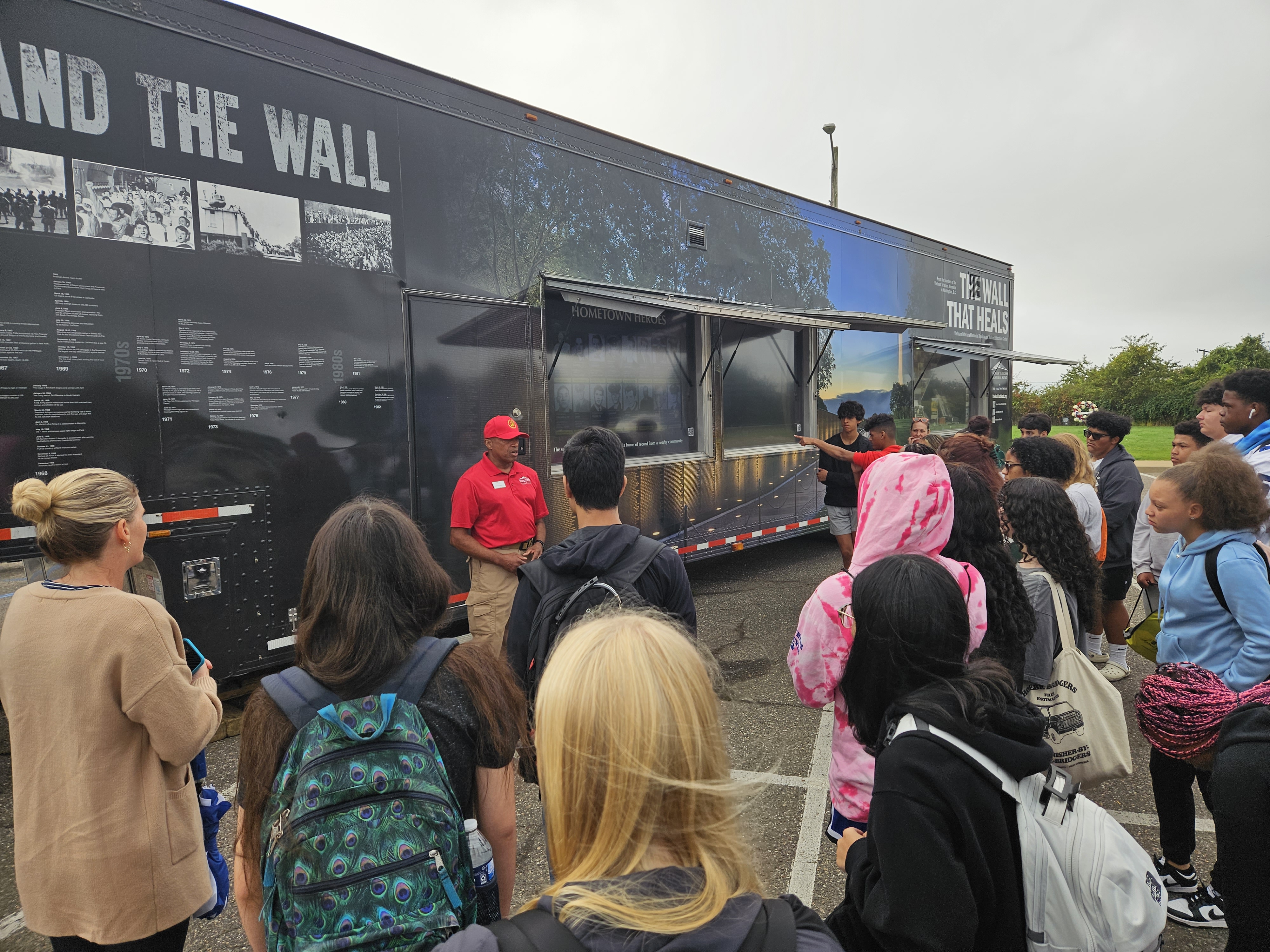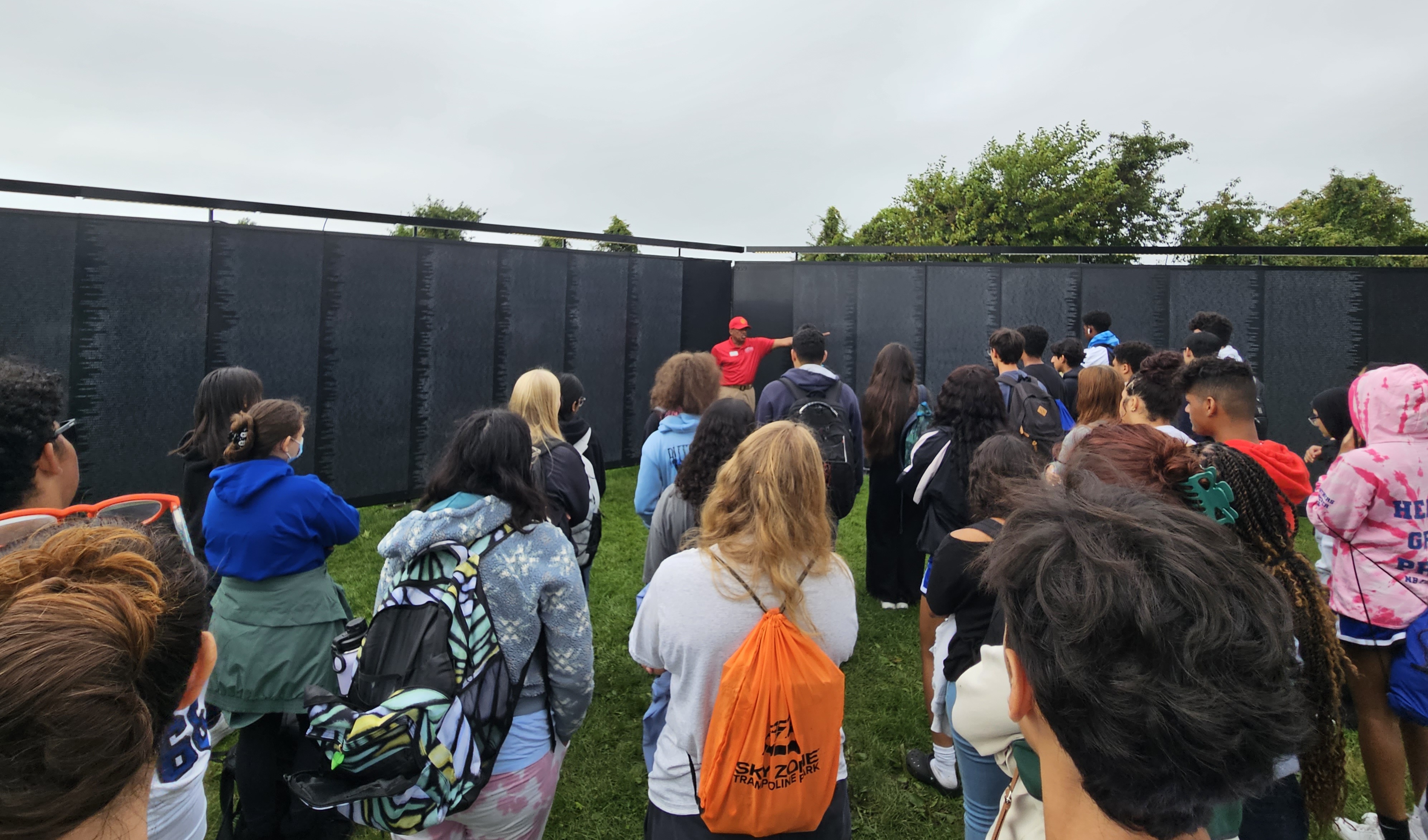 To commemorate 9/11, students at Belmont Elementary in front of the remembrance flag. Students and staff at DeLuca Elementary also participated in a 9/11 remembrance ceremony.