North Babylon's Captains Club carves out leaders
In an effort to give their student-athletes the proper tools to become leaders, North Babylon High School recently created a Captains Club for captains of its sports team.
"Every athlete in the captain position was put there by either their coach or their peers," said North Babylon High School Principal Dr. Jonathan Klomp. "We are of the belief that leaders are built; these students are named as captains, but we want to provide them with the proper training to succeed in their position."
To that end, the Captains Club was brought together by Dr. Klomp and athletic director Jason Friesen last year. The goal is to have the captains engage together in eight to 10 experiences per year to do leadership training and gather the skills needed to succeed. Guest speakers, such as Babylon Town Supervisor Rich Schaffer, offer their insight and experience on leadership. On Dec. 20, the Captains Club met in the school library to hear guest speaker Jordan Bailey, a 2015 North Babylon graduate. Bailey, a former captain of the school's wrestling team, is the first West Point graduate from North Babylon High School.
Bailey shared his leadership experiences in the Army and spoke about his journey. Following the presentation, students had a chance to further engage with Bailey during the question-and-answer session.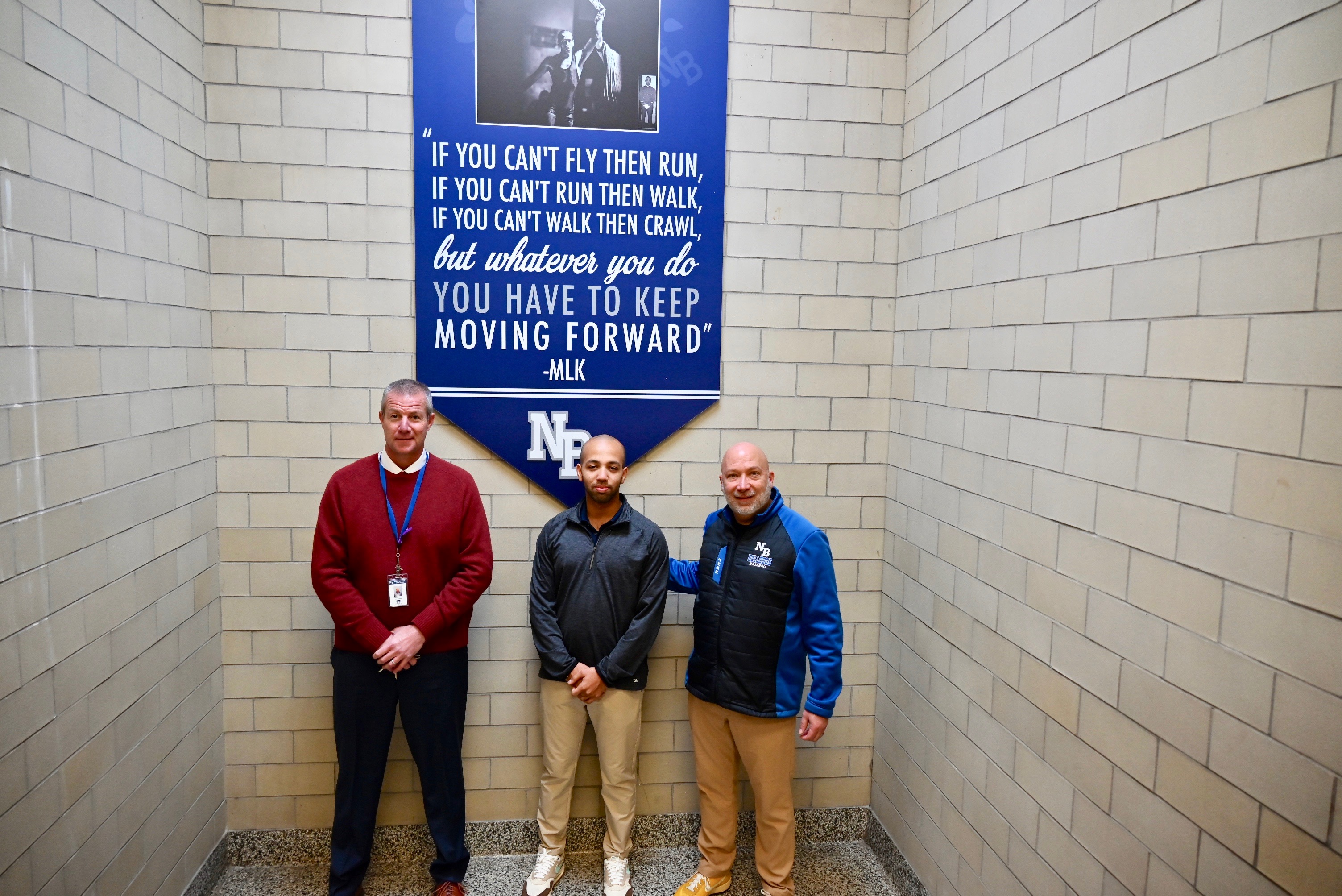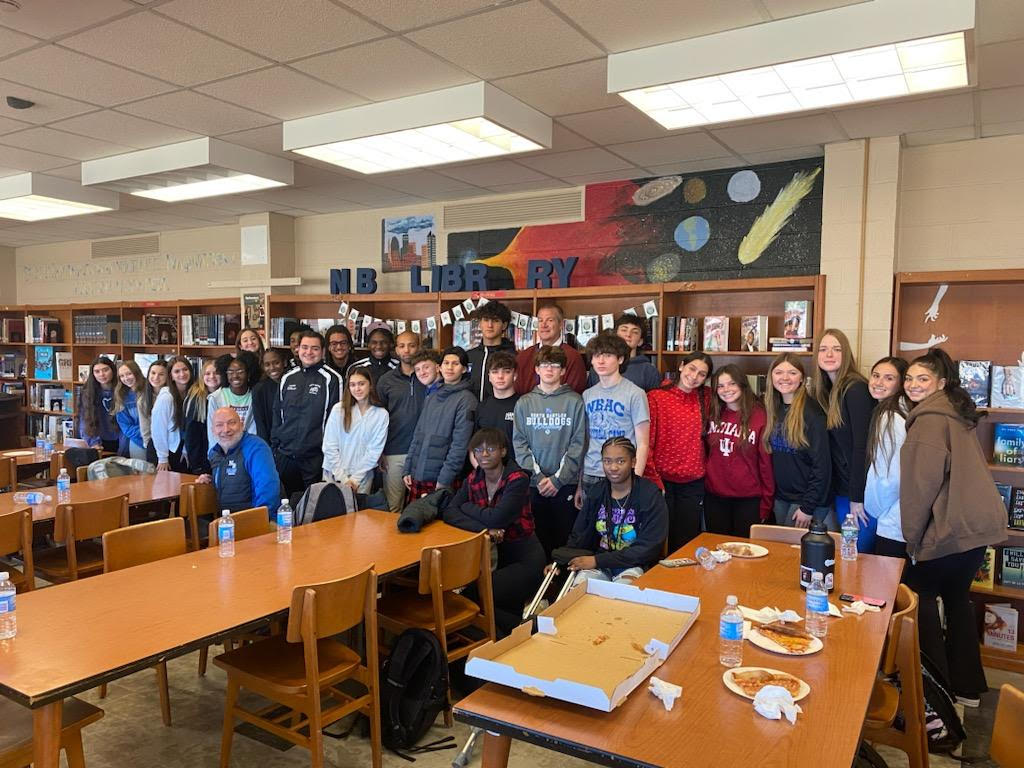 Hunting the Gingerbread Man in North Babylon
The kindergarten students at William DeLuca Elementary School were on the hunt for the elusive gingerbread man on Dec. 21. Throughout the week, the students have been reading different stories about the gingerbread man and his family. The classes gathered in the cafeteria for a read-aloud of "The Gingerbread Man" and just as they finished, the gingerbread man himself ran through the cafeteria and dropped off a clue. The students read the clues and hunted around the school to find him.