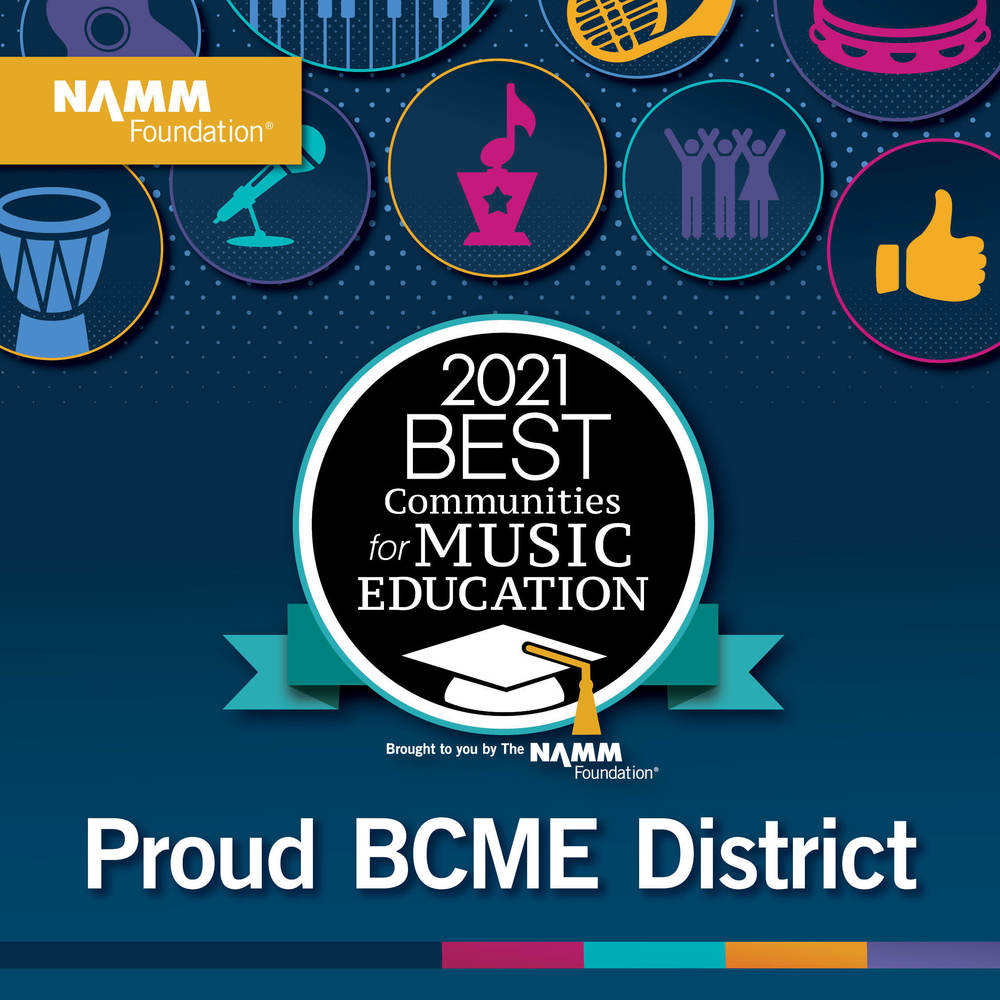 North Babylon UFSD music education program receives national recognition
.
Wednesday, April 07, 2021
The North Babylon Union Free School District has been honored with the Best Communities for Music Education Award from the NAMM Foundation. The NAMM Foundation recognizes communities for the outstanding efforts of teachers, administrators, parents, students and community leaders for making music part of a well-rounded education.
"We are so very proud of our creative, hard-working students and families," said District Director of Art and Music Programs Kim Lowenborg-Coyne. "Talent only takes you so far. It is the loving support of our families and consistent promotion of our program by our staff, administration and Board of Education that has created a high-quality program of depth. Everyone has talent. It's what you do with it that matters."
This marks the 16 th time North Babylon Schools has received the national recognition.
"Our music program has been a voice of hope for our students, community and the entire world throughout the pandemic. We are proud to have maintained our program,"
said Lowenborg-Coyne.