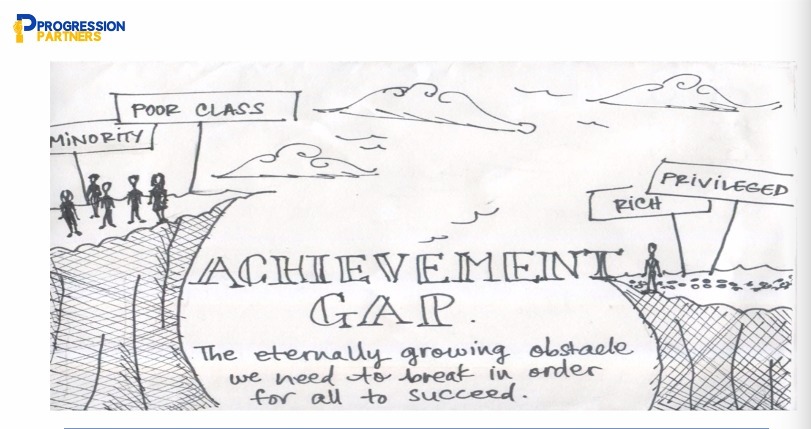 North Babylon High School Students Focus on Equity
.
Friday, November 20, 2020
For four years, North Babylon High School students have attended conferences centered on knowledge and civic action regarding racism on Long Island. Those conferences, hosted by Syosset-based anti-racism organization, "Erase Racism," combined with students' desire to eliminate discrimination, sparked the creation of the North Babylon High School Student Equity team.
Now celebrating its fourth year, the team has expanded to include several new initiatives. The first involves training 40 students on the same cultural proficiency techniques that faculty and staff have been subjected to for the past five years.
Beginning on Nov. 3, students learned the power of a "single story" by watching a TEDTalk featuring novelist Chimamanda Adichie, who shared her cultural voice and warned how a single story about another person or country can often lead to critical misunderstandings and misguided stereotypes.'
"The danger of a single story is basically diminishing someone's value as an individual to fit in only one box," North Babylon High School student Eva Alvarez said.
To date, students have also discussed cultural gaps between teachers and students, gaps between students and school culture in general, as well as the history of education within the United States, including topics on segregation, integration, diversity and multiculturalism.
The team's ultimate goal is to promote cultural proficiency, which as defined by Progression Partners—a certified Women Business Enterprise focused on leadership development—is "an ongoing process by which individuals and systems respond respectfully and effectively to people of all cultures, languages, races…and other diversity factors in a manner that recognizes, affirms and values the worth of individuals, families and communities and protects and preserves the dignity of each."
Photo captions: Through November, 40 North Babylon High School students are attending
cultural proficiency training as part of the North Babylon High School Student Equity team.