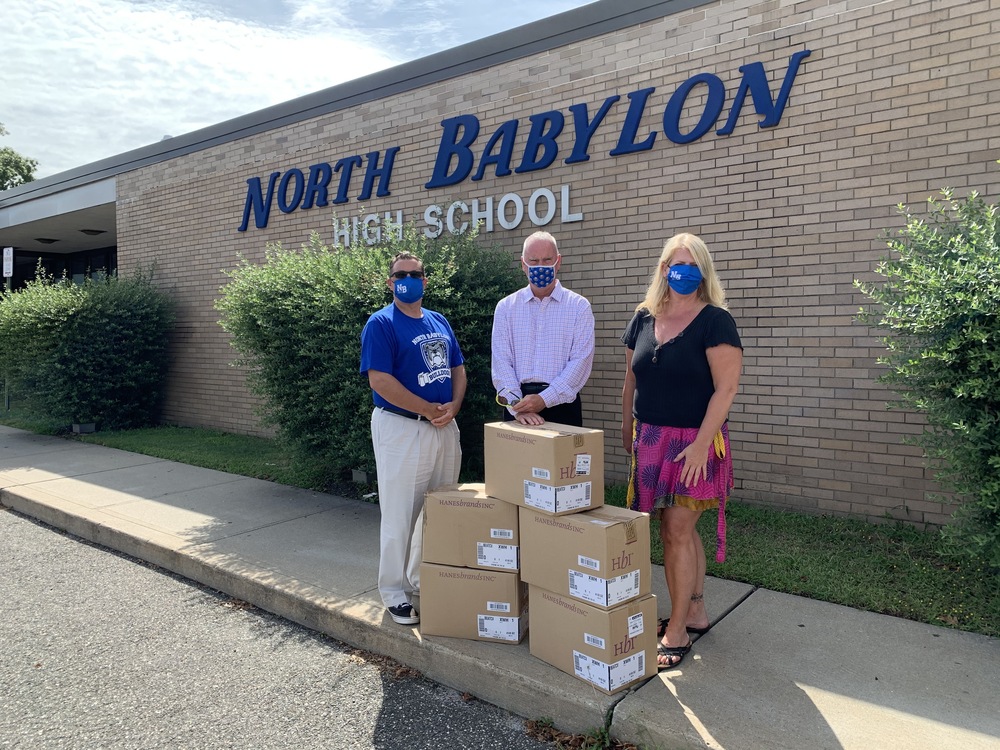 North Babylon Schools receive generous mask donation
.
Wednesday, September 16, 2020
On Sept. 10, Suffolk County Legislator Tom Donnelly met with North Babylon School District Superintendent Glen Eschbach and Deputy Superintendent for Curriculum and Instruction Kimberly Skillen to donate more than 2,000 disposal masks to the district. In the coming weeks, the legislator will also be donating 100 spray bottles to the district to be used for hand sanitizers to help prevent the spread of COVID-19. Please refer to the attached press release for more information.